Looking Back - Looking Forward!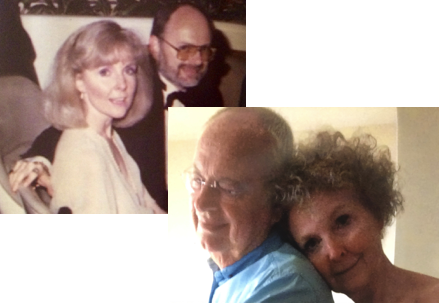 Our blogs in 2020 painted a picture of our life over the last year and also shared adventures and moments from past years and travels. The blogs looked back, sharing present moments as they were happening. They now look forward, as moving forward we must.
We try to celebrate moments as they come to us. Lots of up and downs, highs and lows, and daily moments of pure joy here in Sedona, or wherever we find ourselves on the globe. Like taking time to step out in our temporary winter wonderland today in Sedona. The snow has piled itself on everything, weighing down even the sturdiest evergreen boughs. And yet it is all made up of tiny flakes...each unique...as are we...creating this beautiful, heavy, white mantle for today.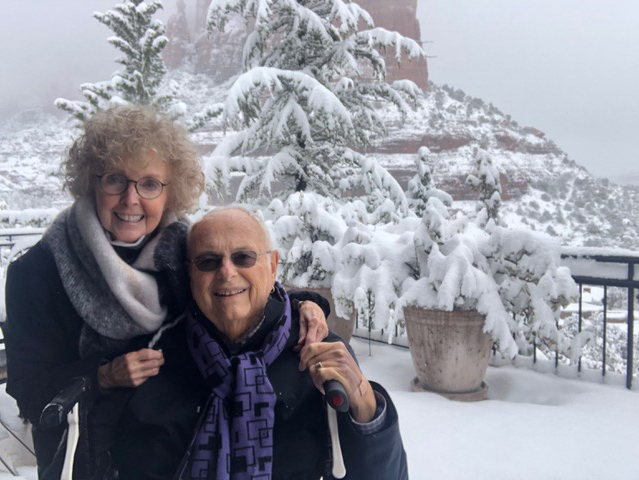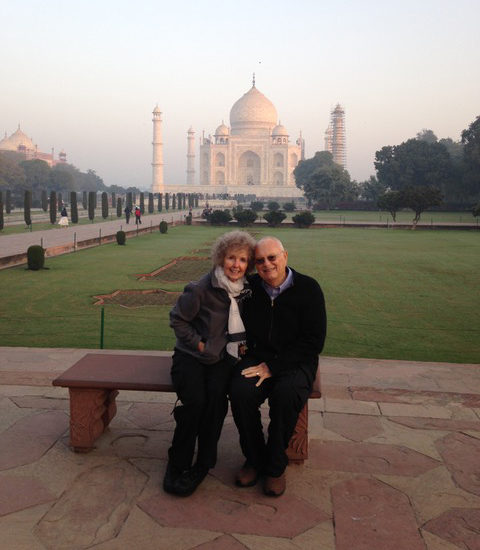 Many of you have made big physical moves in your lives this past year......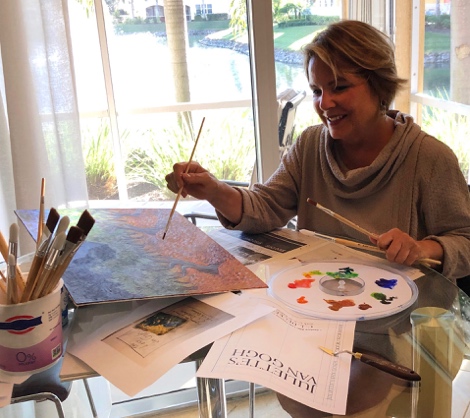 Kathleen is one of the graphic designer/artists in our International Family who produces our blogs, and also illustrated and designed the SALT #1 and SALT #2 book covers. She and her partner, Enrico, made a big move in the fall of 2019, left much history in New Mexico, and started a new life in Florida. A big change on many levels. They overcame many challenges in the transition and today can proudly say, "We did it!"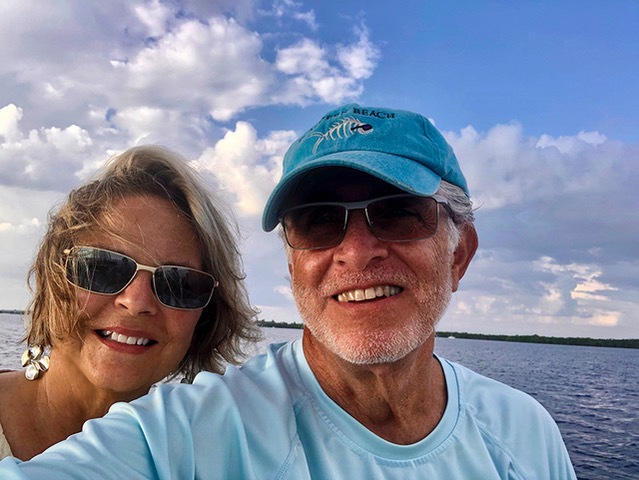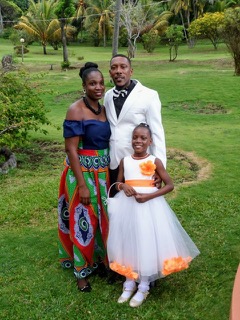 Gussey came into our lives on the Island of Petit St Vincent in the Grenadines, almost a decade ago and eventually became part of our International Family. Last year Mora, Gussey's wife, accepted a nursing position in London after failing to find one in their home country, St.Vincent Island in the Grenadines.

She was immediately assigned to a COVID Ward. Gussey and Mya had to remain at home until the proper paperwork could be obtained for their residence in England. Paperwork delays and flight delays led to heart-breaking disappointments. But, in mid-January, Mya and her dad at last arrived to join Mora in London. The changes and adjustments they will now face together are monumental, but they (and we) have faith that they will persevere. They will succeed in this new life, in this new country. We are so very proud of them.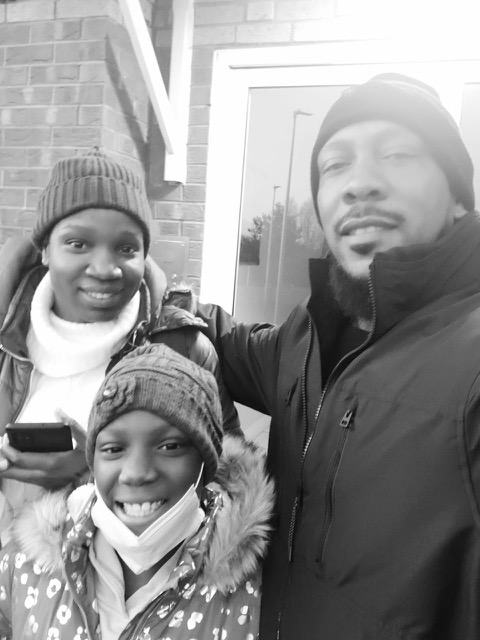 William was our safari guide at David's Camp in the Masai Mara region of Kenya in February of last year.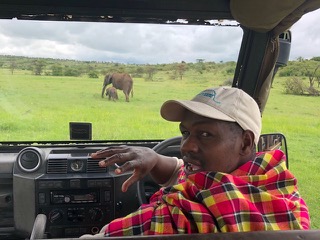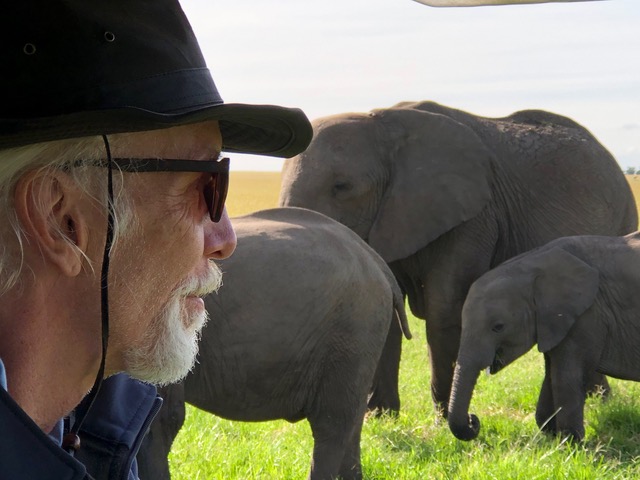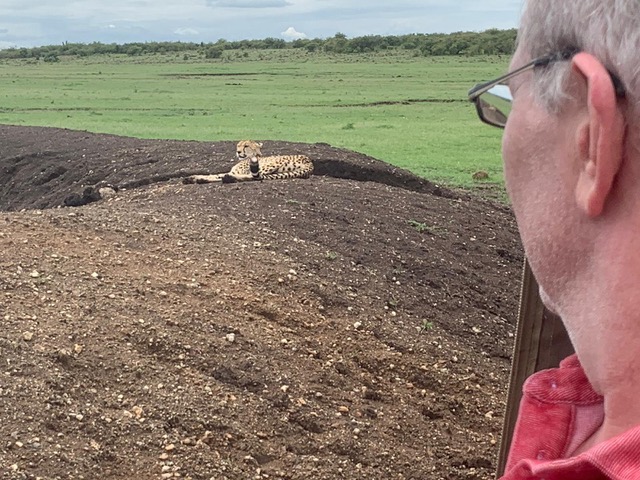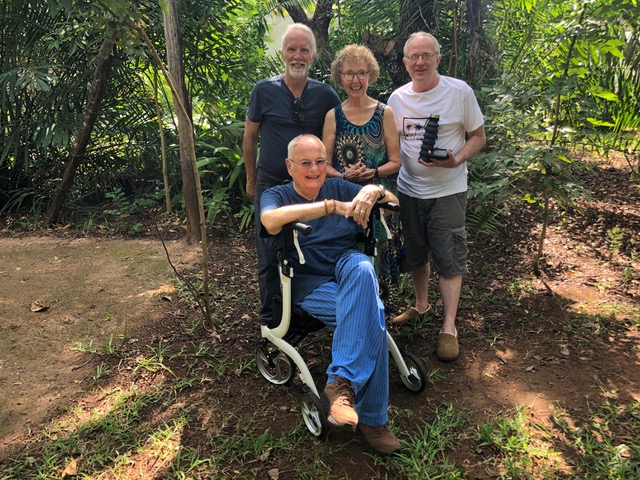 Pete and Chris came for a two week visit. In the middle of the visit we shared a safari at David's Camp. With heavy rains, the safari took on an added dimension of challenge in and out of camp. William made it all enjoyable and safe. Read more about it in our March 2020 BLOG.
At the end of summer, William responded to our offer to help his Masai community, if he could find a way. Like everyone everywhere, they were hit hard by COVID. All safari camps in Kenya had to close down. The jobs created by the camps support thousands of tribal peoples throughout Kenya, directly and indirectly.

Three different times since then, with a little support from us, William and his hand-picked committee has designed, planned, and delivered food stuffs for hundreds of people in their Masai community.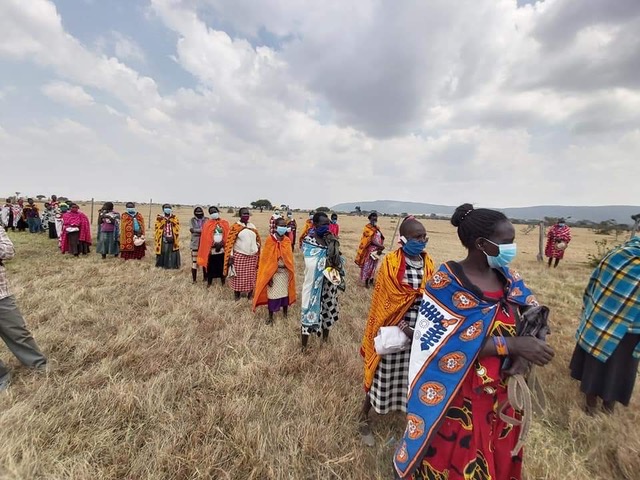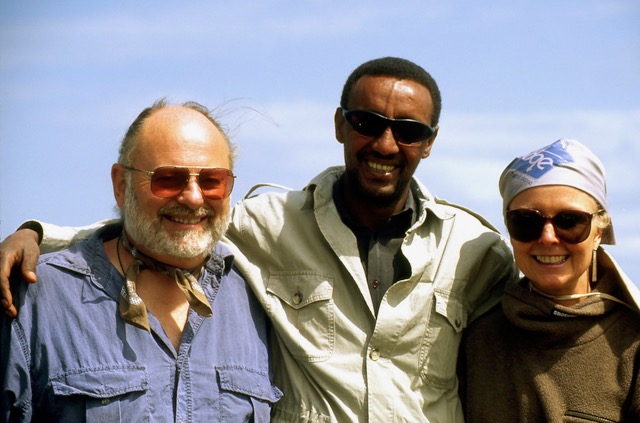 Yohannes, our Ethiopian son, was with us in Kenya for a reunion at RAS in 2019. His tourism-based businesses were booming at the time, but COVID and a domestic war in Ethiopia changed all that in the past year. Between the war with peoples in the North of Ethiopia and COVID, so many have lost their jobs and businesses and are paying ever higher prices for the food available. As in Kenya, tourism is Ethiopia's major industry and of course as everywhere in the world tourism has collapsed.
We pray that Yohannes and Birzegen will emerge from this past last year and celebrate a future full of joyous moments, as described in our October 2020 BLOG... A Family Journey when we were together in Turkey in 2010. And as they did in October, when they celebrated the wedding of their younger daughter, Bubu, in Addis Ababa. For more about Yohannes, check our January 2020 BLOG.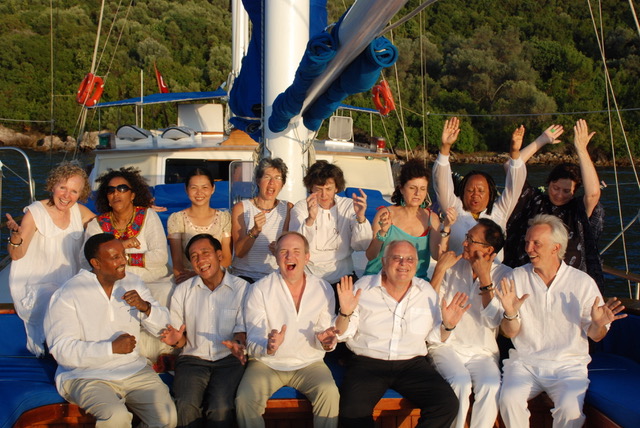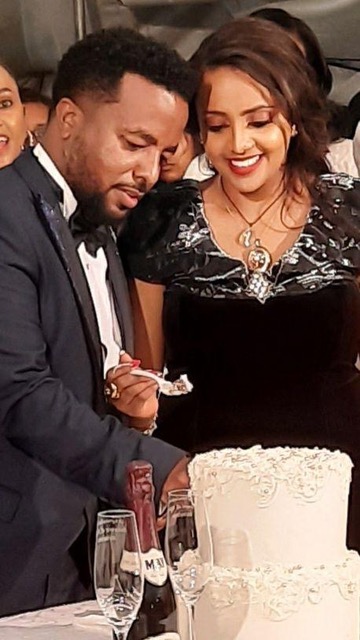 We all thrive on our good memories. And we've shared many of ours in our blogs ... and have so many more yet to share in the coming years. People enrich all our lives. It can be a brief meeting with someone you may never see again that leaves you with a warm feeling. Or it can be a connection that grows into a lifelong relationship. Or something in between. Stephen (below) has enriched our lives in so very many ways...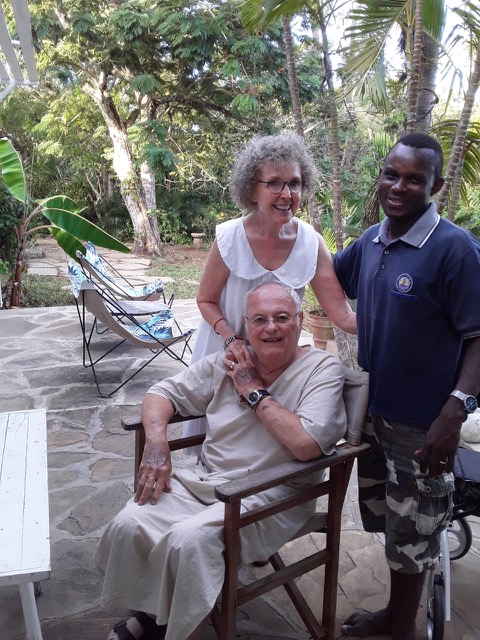 Stephen became part of the family because he was a part of the greater RAS Family in Kenya, and so much more. He has been a guide for us as we sought to make a difference in peoples' lives. His wisdom and generosity of heart has meant much to us. More about Stephen and his wife Queen in our January and May 2020 BLOGS.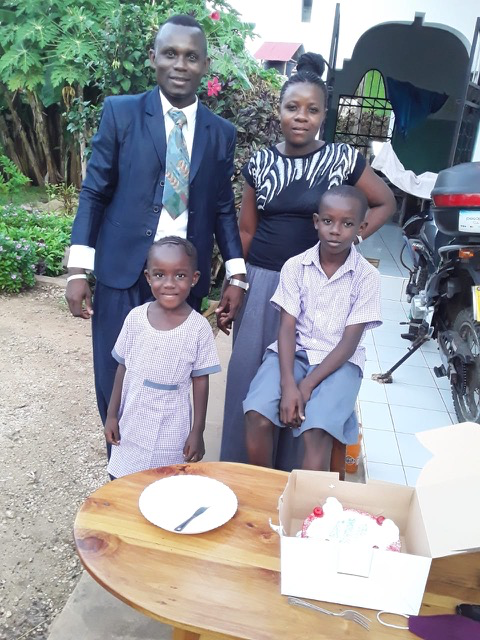 Stephen and Queen celebrated their son Israel's birthday, with sister Princess, this month. They also celebrated their daughter Princess, who has fully recovered from severe burns on both legs in late September. An accident with hot tea. Two blessings as Stephen and Queens' businesses struggle to come back. Local tourists have started to return to their part of Kenya and locals slowly begin to once again have some income.
Kenedy and Bibi (below) are a perfect example. Kenedy is one of Stephen's taxi drivers and has only recently begun to have some customers again. Bibi opened a beauty salon in her neighborhood just as COVID hit Kenya in March. She managed to survive for many months, but has recently had to close and take her business back to their home. She will one day return to her own shop. Stay tuned for future updates. They will not surrender!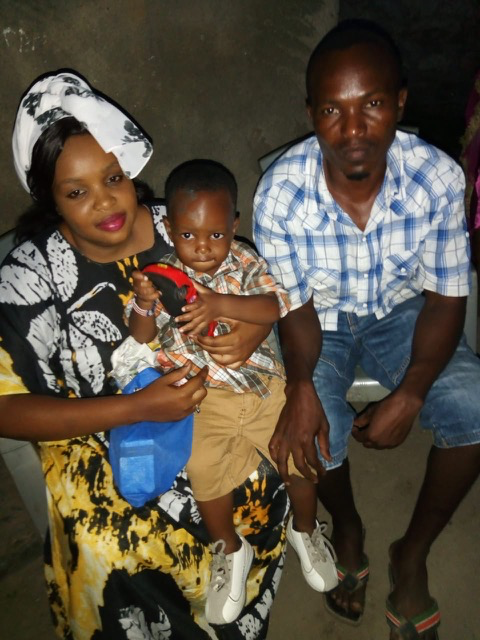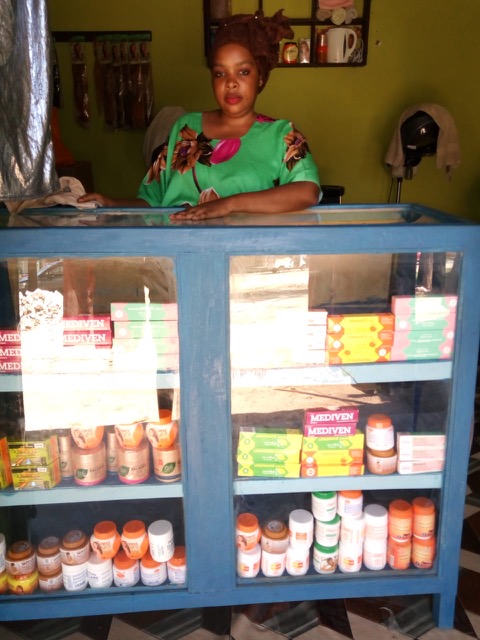 It is always a joy for us to see members of our large family connect and to get to spend precious time together. Last January, the Italian wing of the family -- Enrico, Nico, Nina and Gaia -- visited New York City with Uncle Ed serving as their tour guide in a city he loves. Then they traveled to Florida and were able to get together with our 'other ' Enrico, and Kathleen, now resettled in Florida, as we reported above.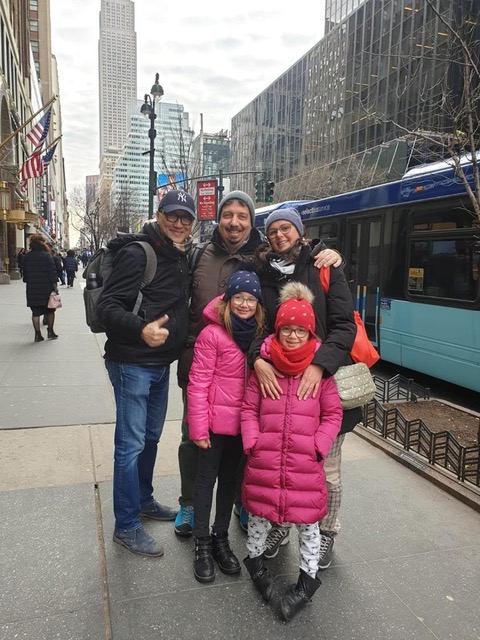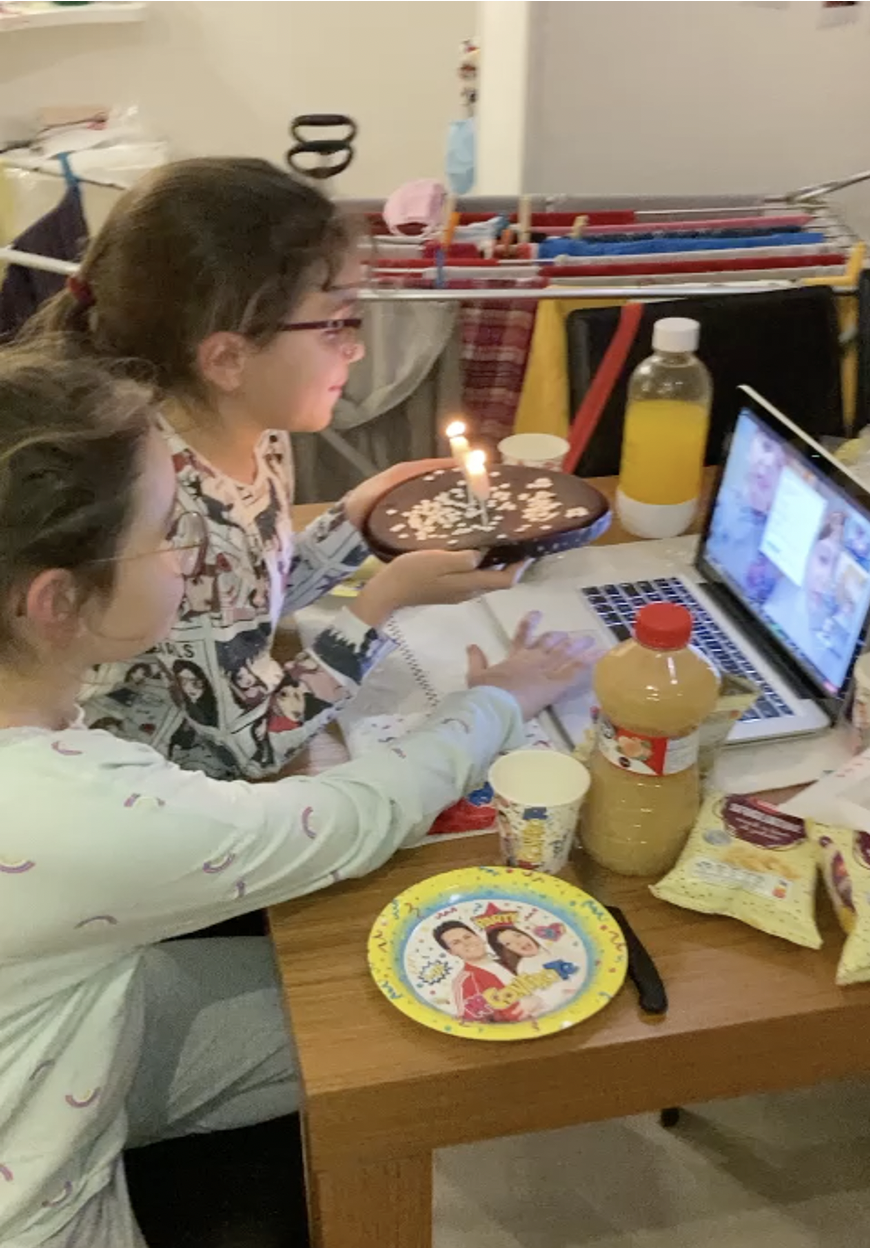 Below is a poem we shared in our July/August BLOG. We share it here again, thinking it might help everyone gain some hope to face what is yet to be overcome for all of us in this new year. We pray that the new vaccines will spread quickly to everyone around the world. They can make all the difference for all of us.
Life is beauty, admire it.
Life is a dream, realize it.
Life is a challenge, meet it.
Life is a duty, complete it.
Life is a game, play it.
Life is an opportunity, benefit from it.
Life is a purpose, fulfill it.
Life is sorrow, overcome it.
Life is a song, sing it.

Life is a struggle, accept it.
Life is a tragedy, confront it.
Life is an adventure, dare it.
Life is luck, make it.

Life is Life -- Fight for it.
Author -- Unknown
Until next time — no matter where we all are — Keep the Faith.

Larry and Carol
C.L.Decker and C.A.Scribner

(Click on image below to view a video from one of our 2020 blogs)
















Follow us on LinkedIn to stay current, and to be a part of the conversation … we welcome all your comments! You can also email us at: carllawrenceauthor@gmail.com. Please visit our website at: cldecker.com. And if you haven't already, we'd love to have you subscribe to our newsletter.
We're till making good progress with Book #3, which now has a new working title … GETTING THERE FIRST.
Stay tuned!