An Extraordinary Journey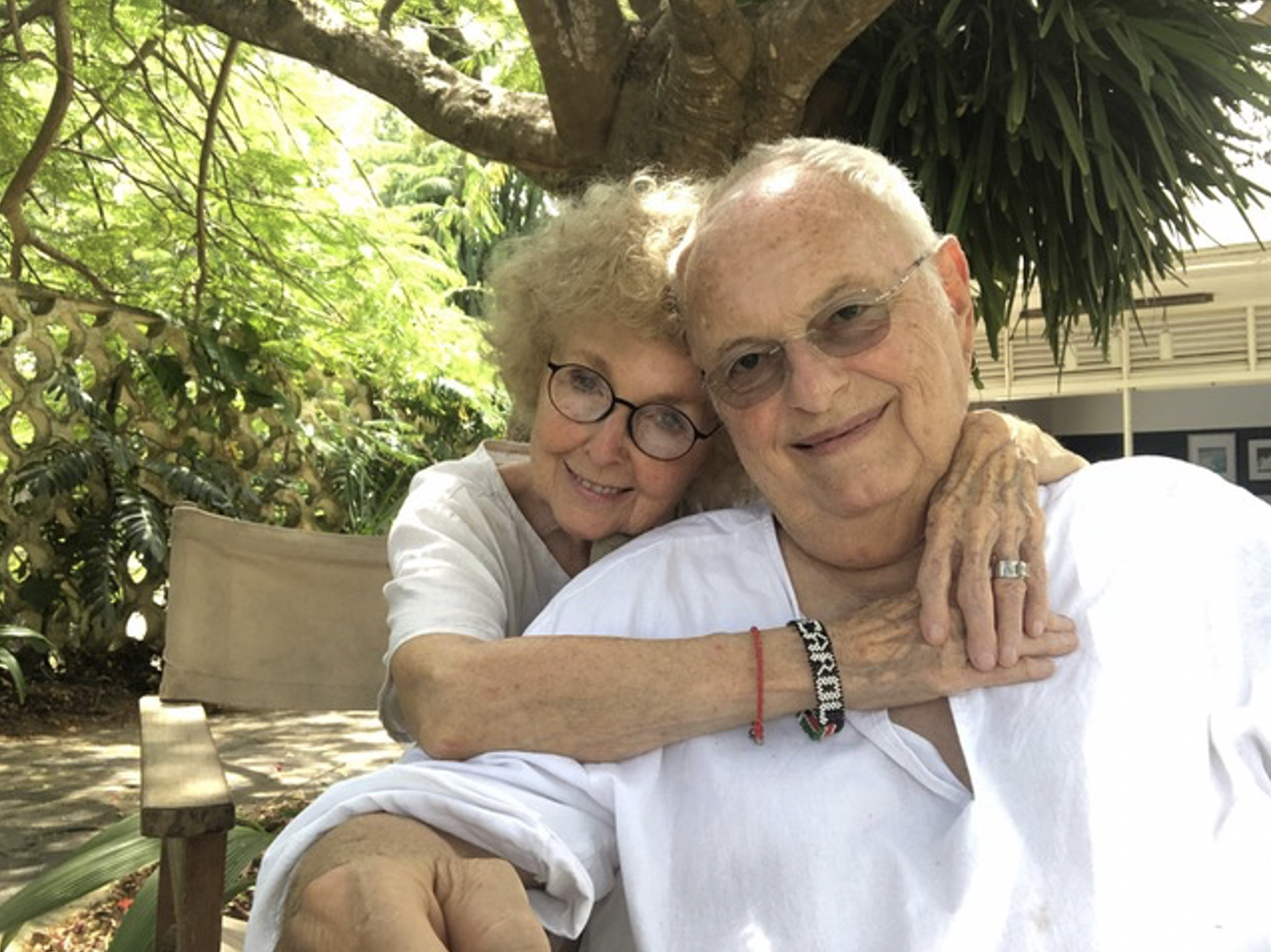 We want to share a very special story. Hard to believe, but we've just announced that KRUGER'S CHOICE, our THIRD book in the SALT (Seekers After Lost Treasure) trilogy, is finally in print on Amazon! We're thrilled with the early reviews. Folks are telling us it is the best one yet! I think "Spellbinding.." is my favorite! Other's report...
"... a must read for those interested in intrigue and suspense."

"... I was caught "hook, line, and sinker."

"For all lovers of adventure novels..."

"... like a rollercoaster ride thru time!"

"A must for anyone who likes their adventure mixed with mystery and just the right amount of romance!"


We thought for this edition of our BLOG, we'd take you on our creative journey that became our SALT adventure. Our journey didn't seek to uncover a missing or buried treasure, but intended to create a treasure of imagination, starting with the first words in THE TEMPLARS' CHALICE, written on a piece of paper...

Ren Merit, founder of the Seekers After Lost Treasure—SALT, for short—sat in his favorite chair tucked into the corner of his Singapore office...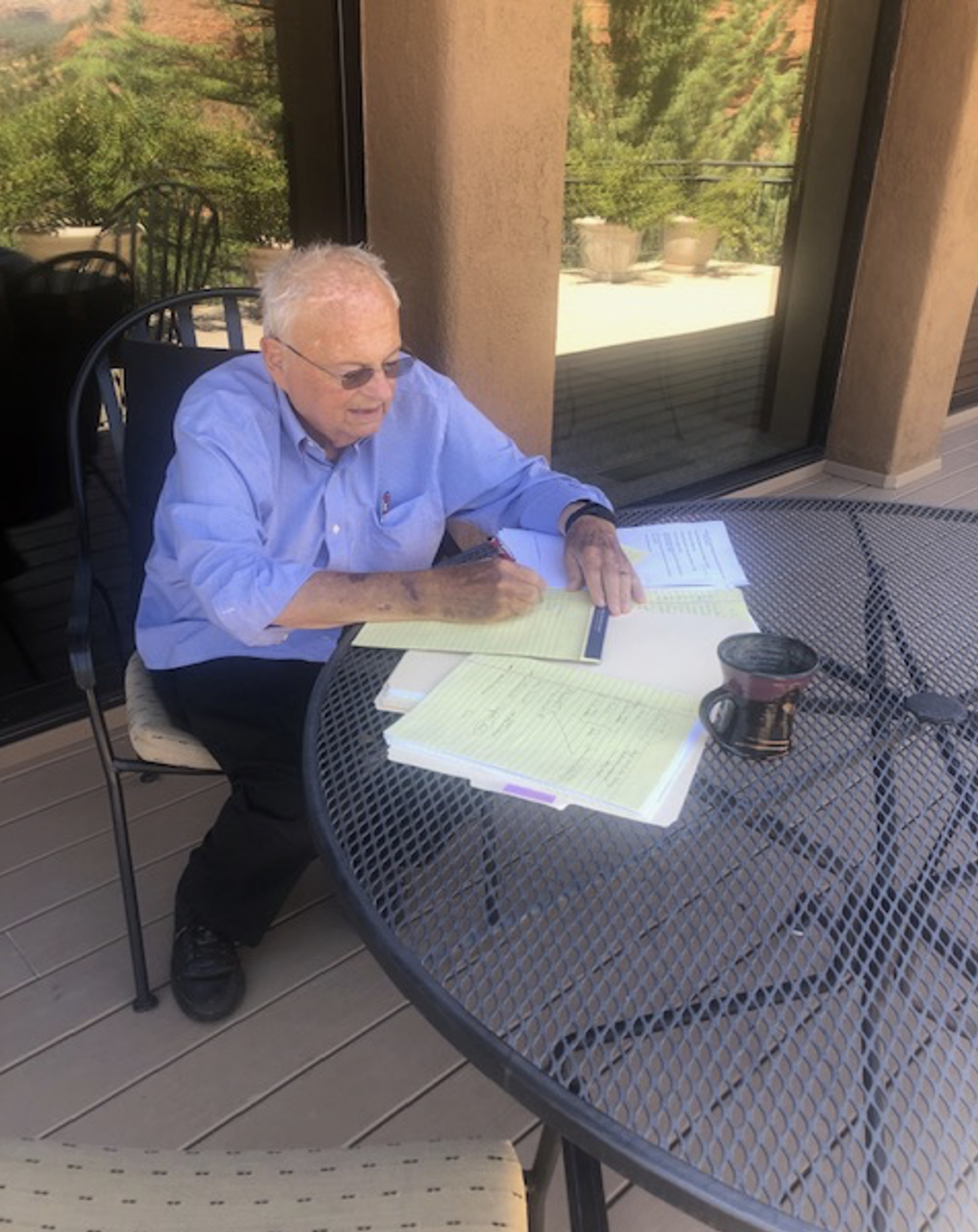 Larry and I have shared many journeys in our 40 plus years together, but this trilogy journey has perhaps been one of our most challenging. One of us is a true mystery/adventure storyteller—and it's not me! Larry birthed this journey all by himself. Sitting for long hours on the deck of our home in Sedona, he gave birth to Ren Merit and the SALT team. His pen scratched out the first draft of THE TEMPLARS' CHALICE (above) on several yellow pads, and Ren Merit's character came to life. The core storylines for all three books came from Larry (CLD)!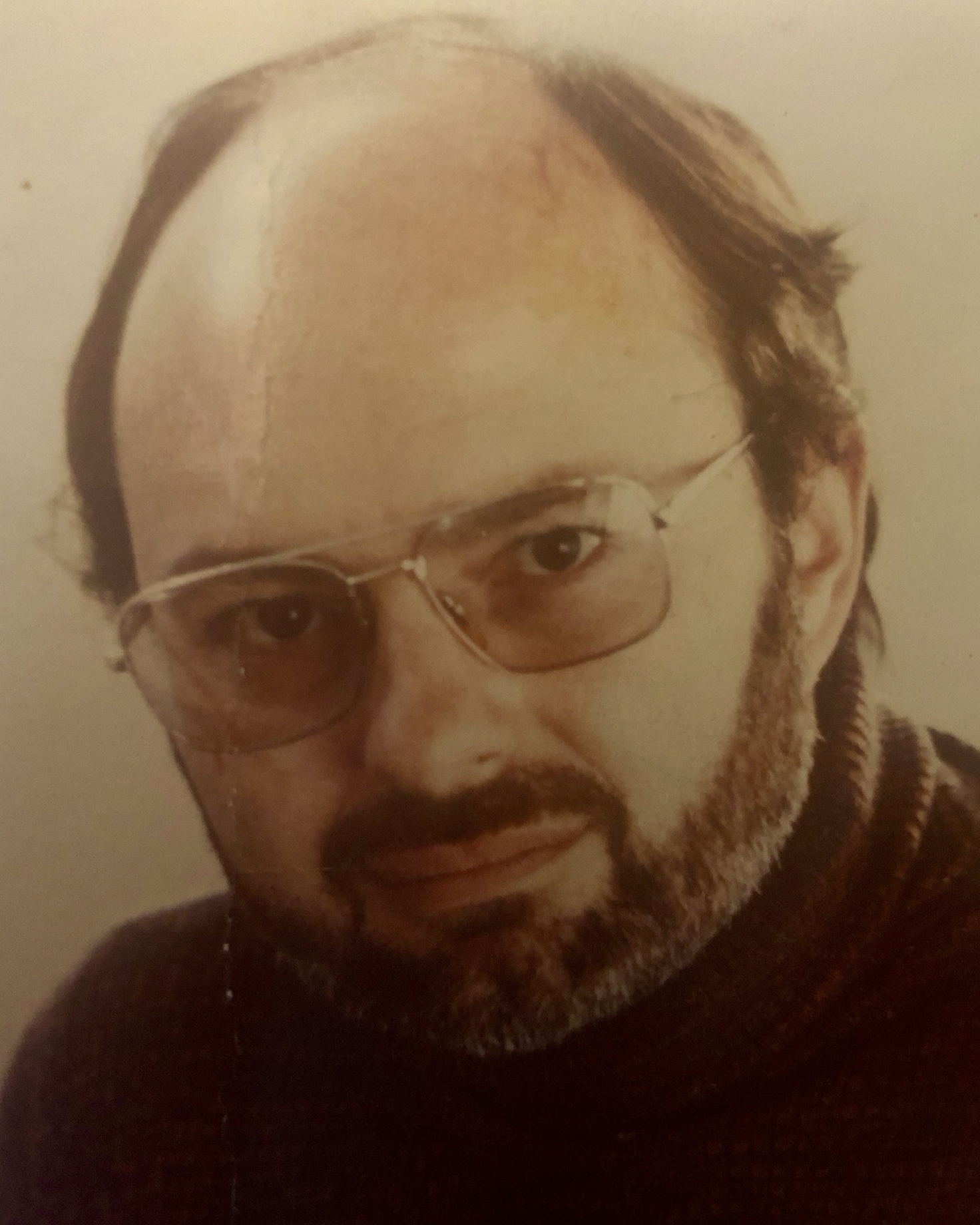 I believe that Ren was drawn from Larry's soul as well as from his own personality and life story. But there are many vivid contrasts. Ren was born the son of Oxford professors and was educated accordingly. As Larry imagined, Ren's parents were killed in an auto accident, leaving Ren an orphan in his twenties. Larry, on the other hand, was born to loving parents on a small farm in Kentucky and started his education in a one-room schoolhouse (see authors' bios on our website for more of Larry's extraordinary life story).
Ren's character pursued an early life as a Marine after he completed his education at Oxford. He was then drawn into the world of international art, assigned to the UN on a special mission to help repatriate art stolen by the Nazis during the war. This led Ren to eventually create Seekers After Lost Treasure (SALT) and make repatriation a life's work—and so the trilogy and Ren's 'Family' were born in Larry's head and brought to life on paper over the next 3½ years.
Larry (CLD), on the other hand, chose medicine. Among his accomplishments, he was one of seven EU docs to become the first board-certified in Emergency Medicine. But his life path, as a Renaissance man, also took him on many adventures: walking across Algeria in the Sahara Desert, climbing mountains in the Himalayas, completing an MBA that helped him take his Urgent Care company public, and earning his graduate degrees in Art Connoisseurship / Contemporary Art and Art / Visual Philosophy. You can see Larry and Ren's dots connect in the storylines and unfold for Ren in the trilogy.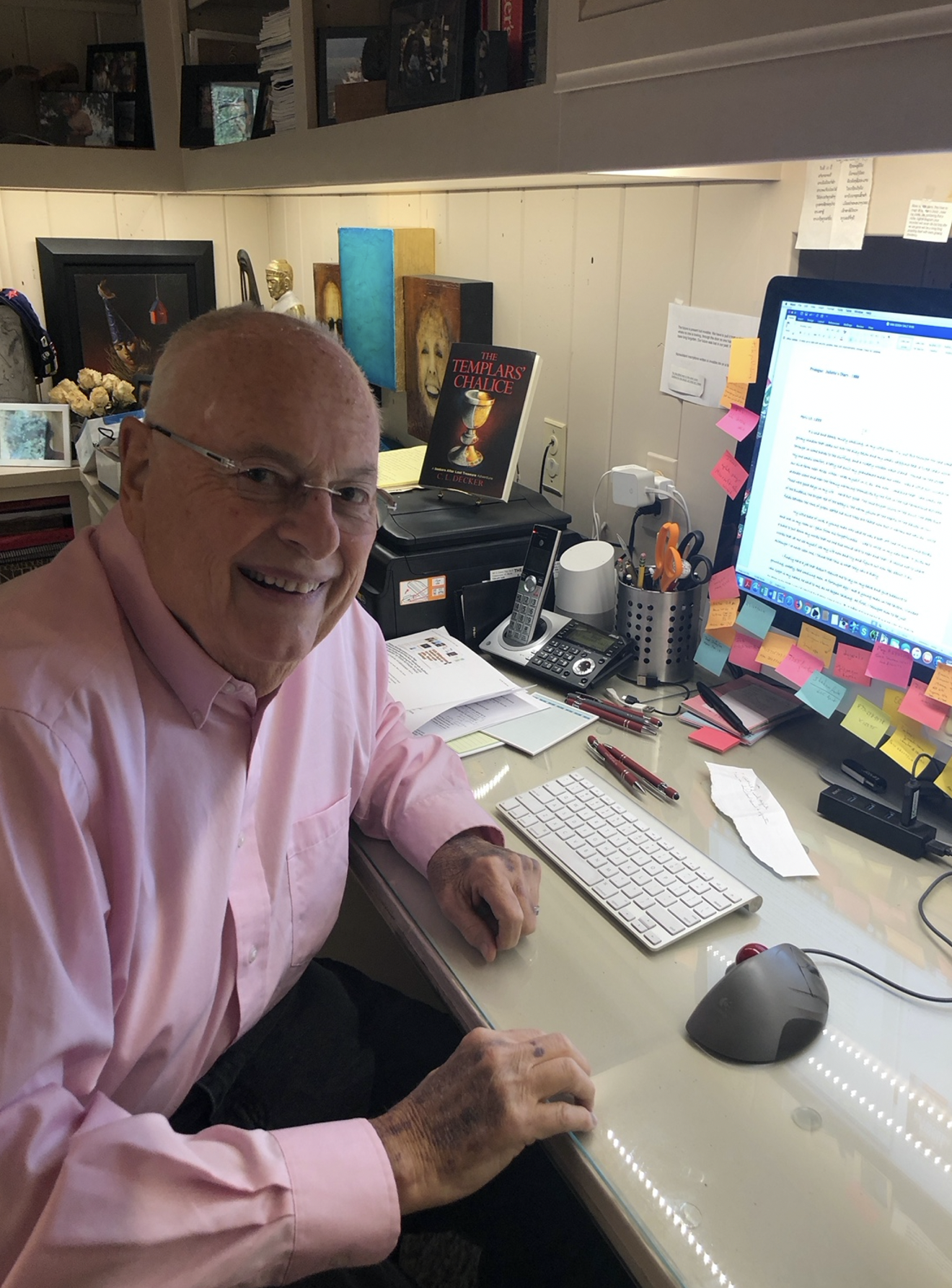 Here's the PROLOGUE to the very first book in the trilogy, THE TEMPLARS' CHALICE...
Ren Merit, founder of Seekers After Lost Treasure—SALT for short—sat in his favorite chair tucked into the corner of his Singapore office. He was surrounded by memories and treasures collected from around the world. A thin, bound document lay lightly on his lap but very heavily on his heart. Cardinal Robochon had just left SALT headquarters with a commitment to the Vatican from Ren and his small, highly skilled team. Ren's "collected family" had agreed to put their lives on the line to find a treasure that might or might not exist.
Dangers they had faced before on assignments, but never truly life-threatening ones. Was this moment really what he had dreamed of as a young boy, when he lay in bed at night in Oxford, long after lights-out, reading tales of the brave and selfless Knights Templar?
"Is the risk worth the reward?" he asked himself as he began to reread the Vatican's translation of the ancient codex…
He closed the last page. Reading the document again that told the story across the ages, Ren felt as if he were a time traveler. At this moment, he and his team were stepping into history. But would this be a step too far for what might simply prove to be the ravings of an old monk in his dreams of sacred treasure?
Realizing he'd just made a very personal commitment, he said aloud to the empty room, "Well, I guess we're all about to test the walls of our limitations, but at what cost?"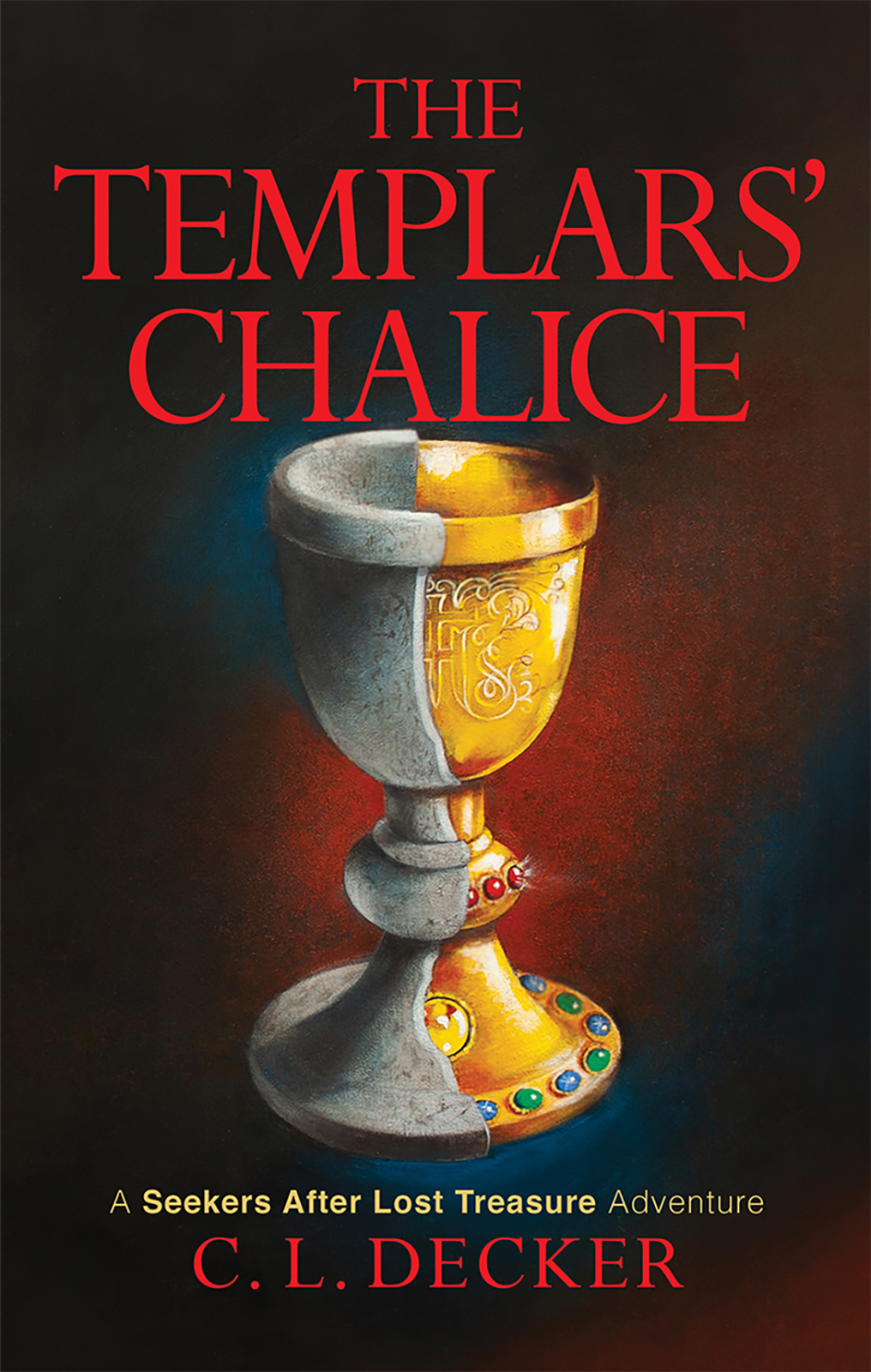 The mission in THE TEMPLARS' CHALICE (the first novel in the trilogy), involves an assignment from the Vatican that puts the SALT team in grave danger as they are pursued by murderous villains bent on the retrieval of the same jewel-encrusted chalice the Vatican hired SALT to find and recover... that is, if it truly exists. This story, as with the other two novels, flowed from Larry's vivid imagination. He created the backstory about the chalice's creation centuries earlier and even designed the chalice and its encrusted jewels. Our cover designer, Kathleen Kinkopf, translated Larry's sketches and descriptions into the beautiful image on the cover of THE TEMPLARS' CHALICE. My role in this book was crafting the romantic moments that Larry had imagined for Ren. I learned that when you put emotions on paper for the reader, you are putting a part of yourself on that paper. You feel very vulnerable... at least I certainly did. It was a far cry from my professional writing challenges in technical/medical writing and script writing docu-dramas that educated people about health issues. But I found that I loved it! And there would be more to come in the next two volumes.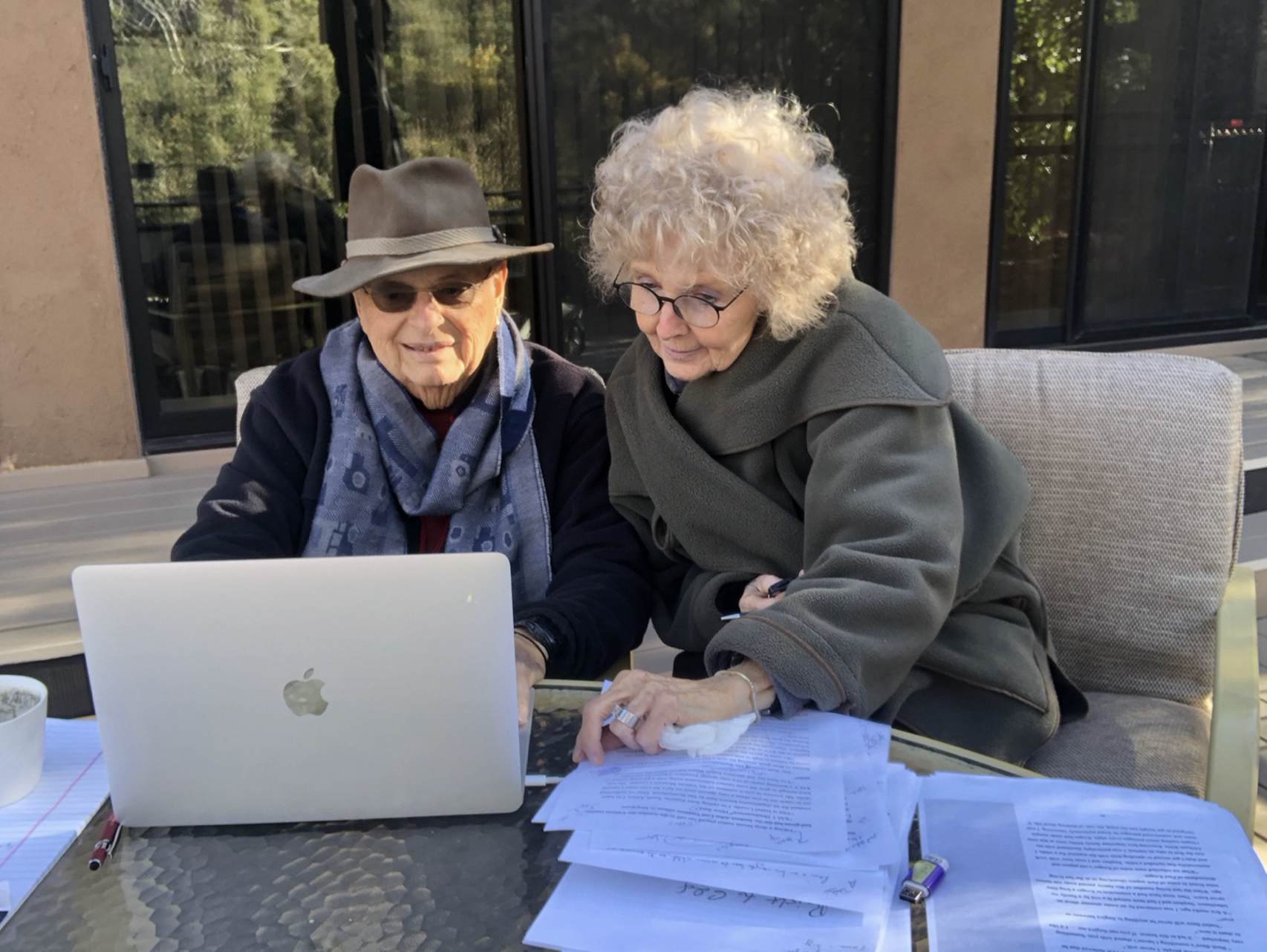 The following two-and-a-half years brought JULIETTE'S VAN GOGH and KRUGER'S CHOICE. I became much more of a writing partner on these two books but, as with THE TEMPLARS' CHALICE, Larry was the storyteller... and the setting for the first drafts now became even more exotic.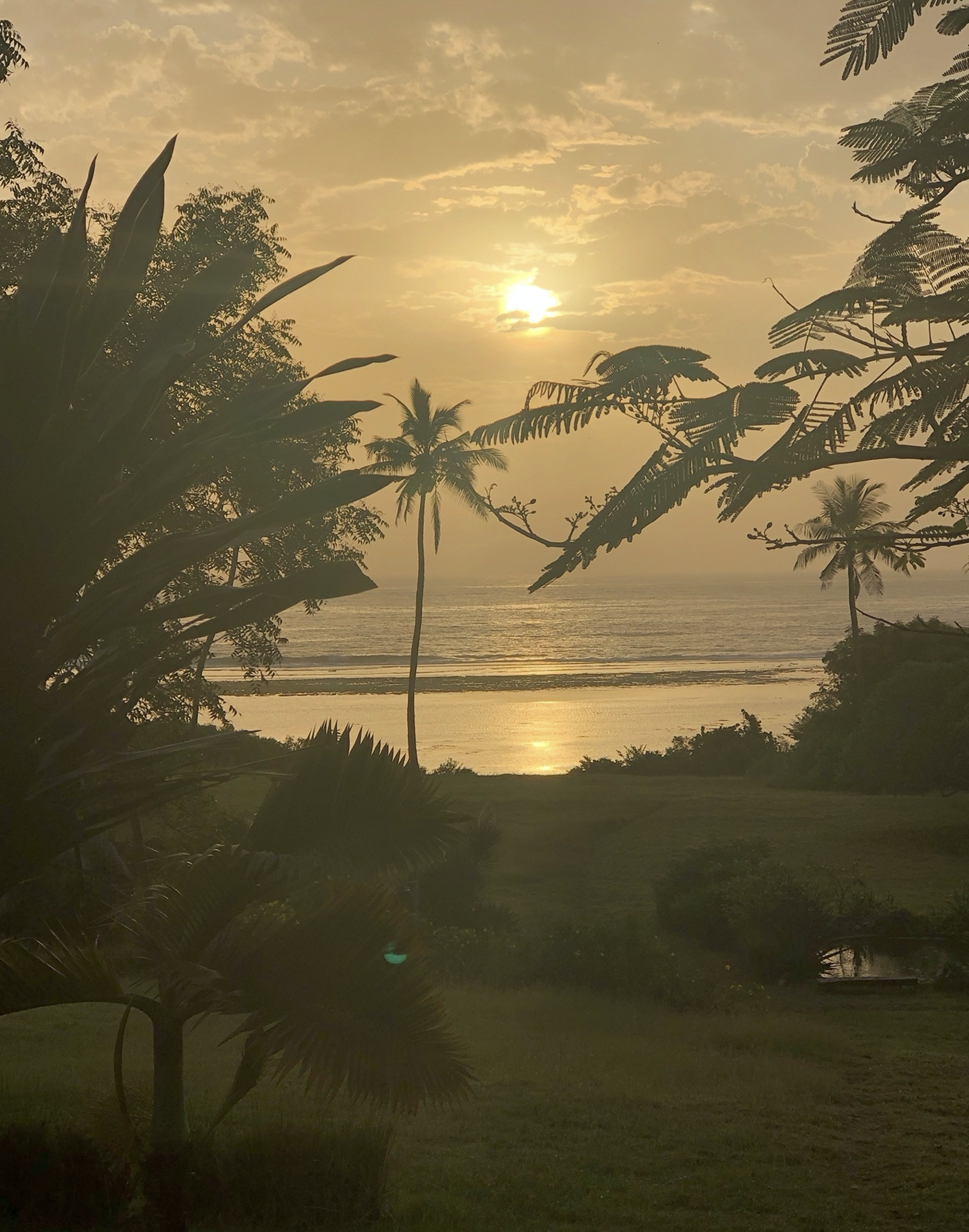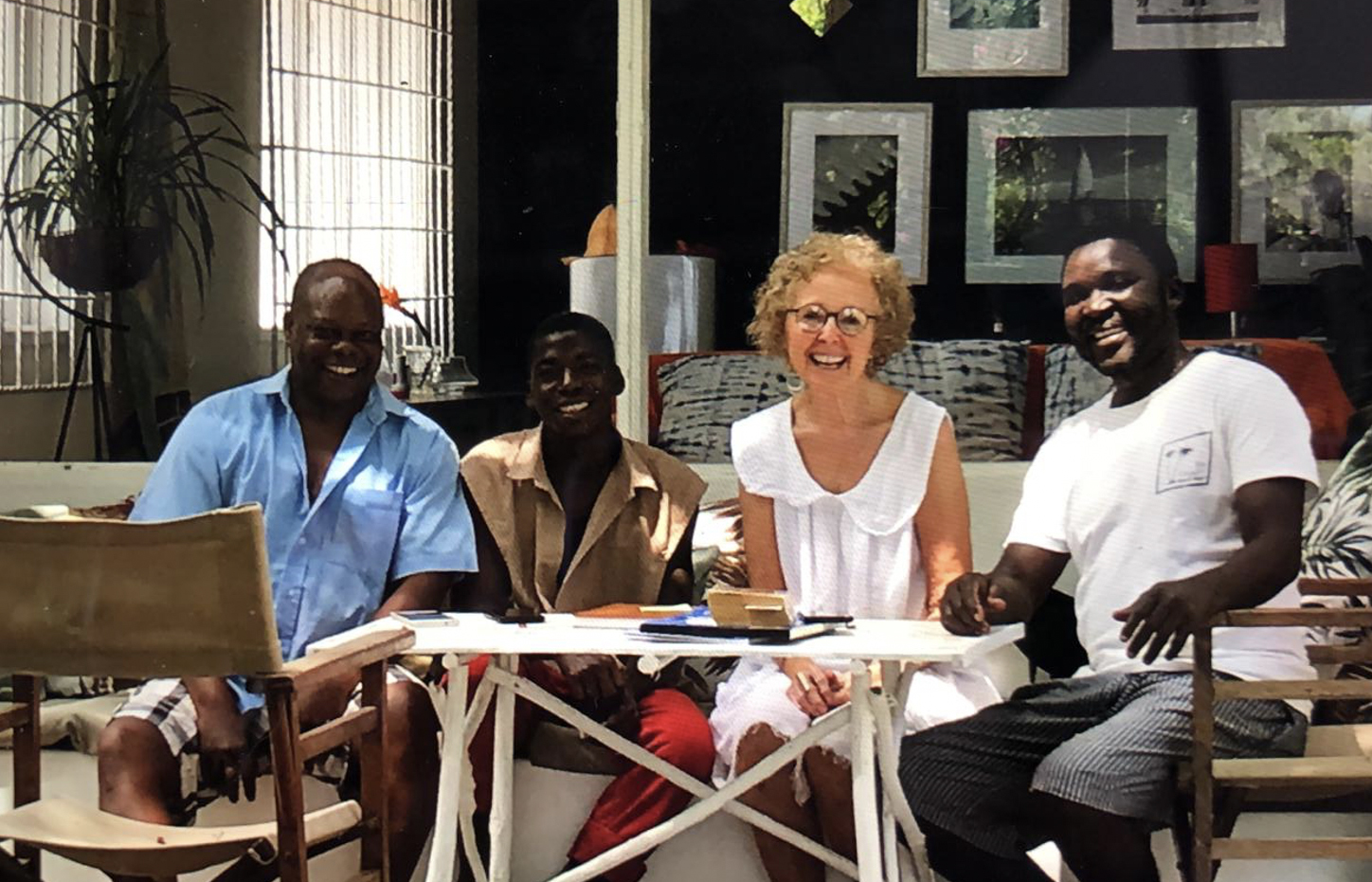 In 2018, I found this perfect colonial style house (RAS KIKADINI) on seventeen acres, close to the Tanzanian border with Kenya, and just south of Mombasa. In 2019, we spent two beautiful months there, and then returned in 2020. Here, Larry (Popi/CLD) birthed JULIETTE'S VAN GOGH and KRUGER'S CHOICE under the spreading canopy of a gorgeous, old flame tree.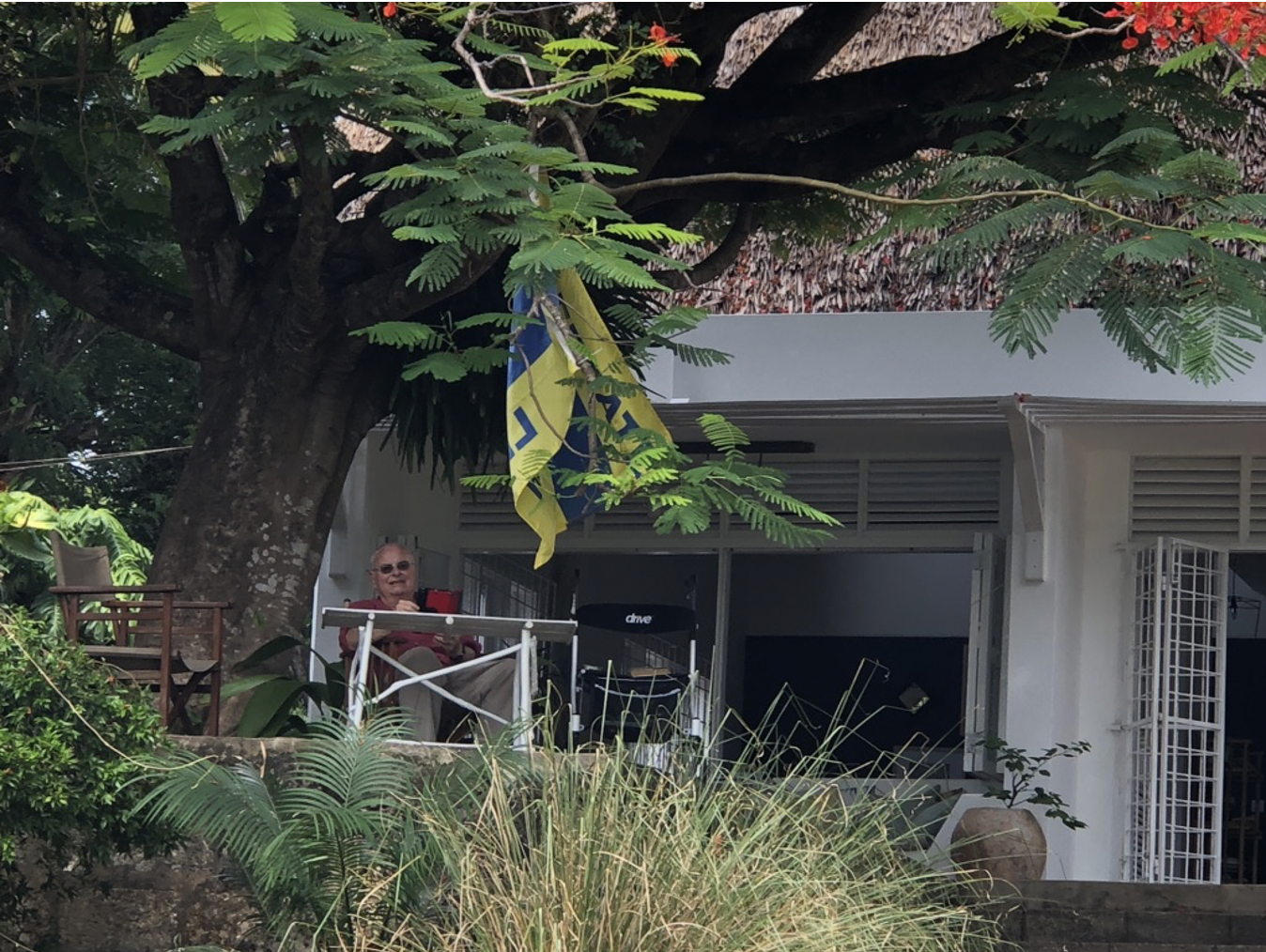 Our time in Kenya on both visits was magical beyond measure. Over those two years and more, we have shared many beautiful and rewarding memories in Kenya (see Jan, March, and May, 2020 BLOGS.) We encourage you to look back at those previously posted BLOGS and enjoy those moments with us.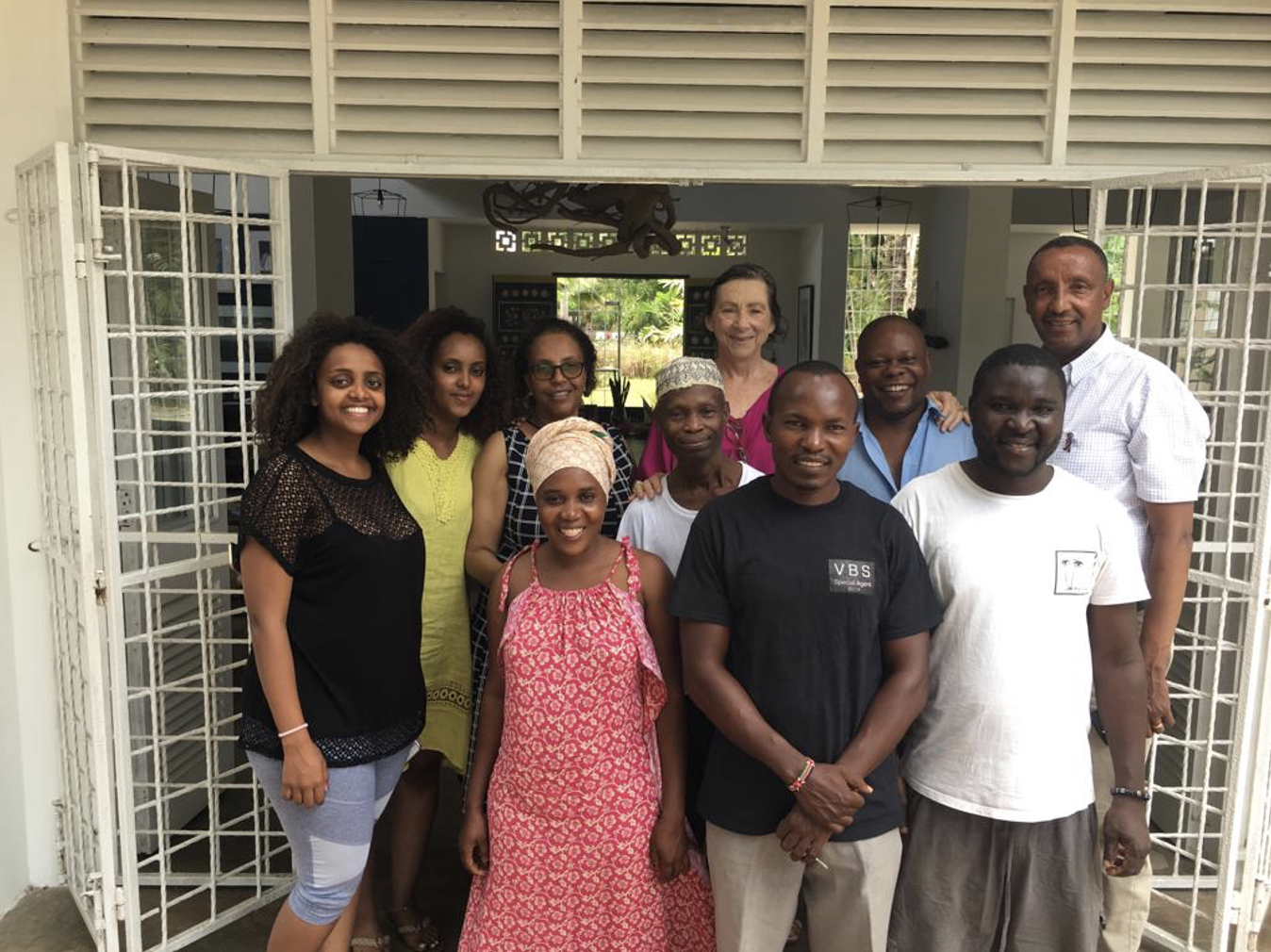 Our South African sister, Eugenie, consulted with us on KRUGER'S CHOICE, since much of it takes place in SA. Yohannes, our Ethiopian son, and his wife and daughters, joined us at RAS for a beautiful family reunion. Our RAS family joined us for that celebration, too. Just after they departed, I made a video as the rain began to fall on our thatched roof. It will give you a taste of living at RAS...
A moment in time at RAS KIKADINI.
Our work on JULIETTE'S VAN GOGH was not finished when we left Kenya in 2019. After much more work on the novel in Sedona, we decided that, for the final push, we needed a place to work for a month... uninterrupted. We found the perfect spot in Canada.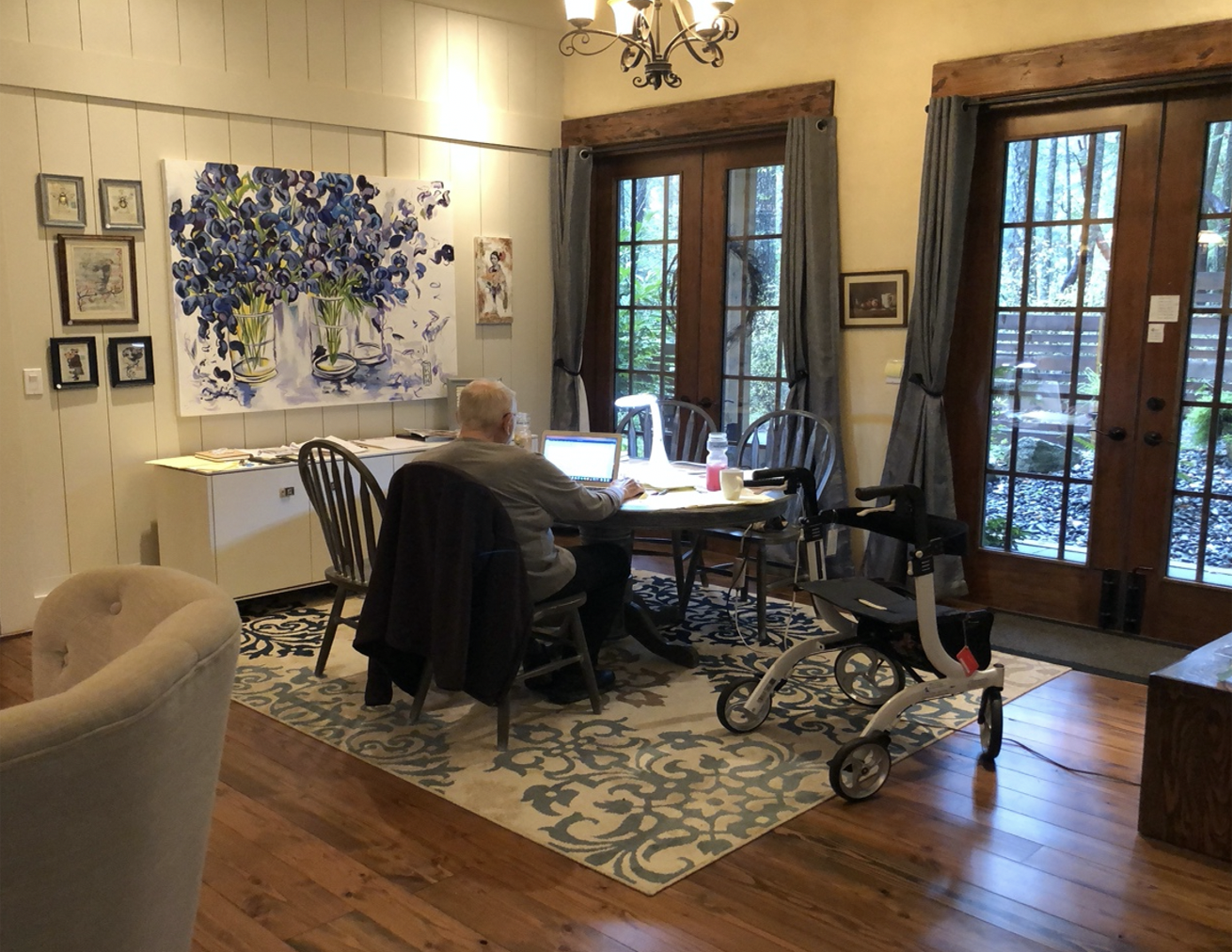 We completed JULIETTE'S VAN GOGH in early Fall of 2019 while living in this charming French cottage on Vancouver Island, Canada for a month. The cottage (which Kath's husband, Bruce, lovingly designed and built) was full of Kath's art. It was the perfect retreat in the tall pines of Canada, inspiring us to bring the book to a close. On reading it after publication, Kath later wrote in her review on Amazon that she thought it should be made into a film. We agree! It's a great SALT adventure... a kidnapping... frustrating dead ends... dead bodies... as Ren and the SALT team seek to find and retrieve a previously unknown Van Gogh painting. There's also a love story complete with hopes, dreams, and betrayal. JULIETTE'S VAN GOGH whisks you across France and then to Malaysia.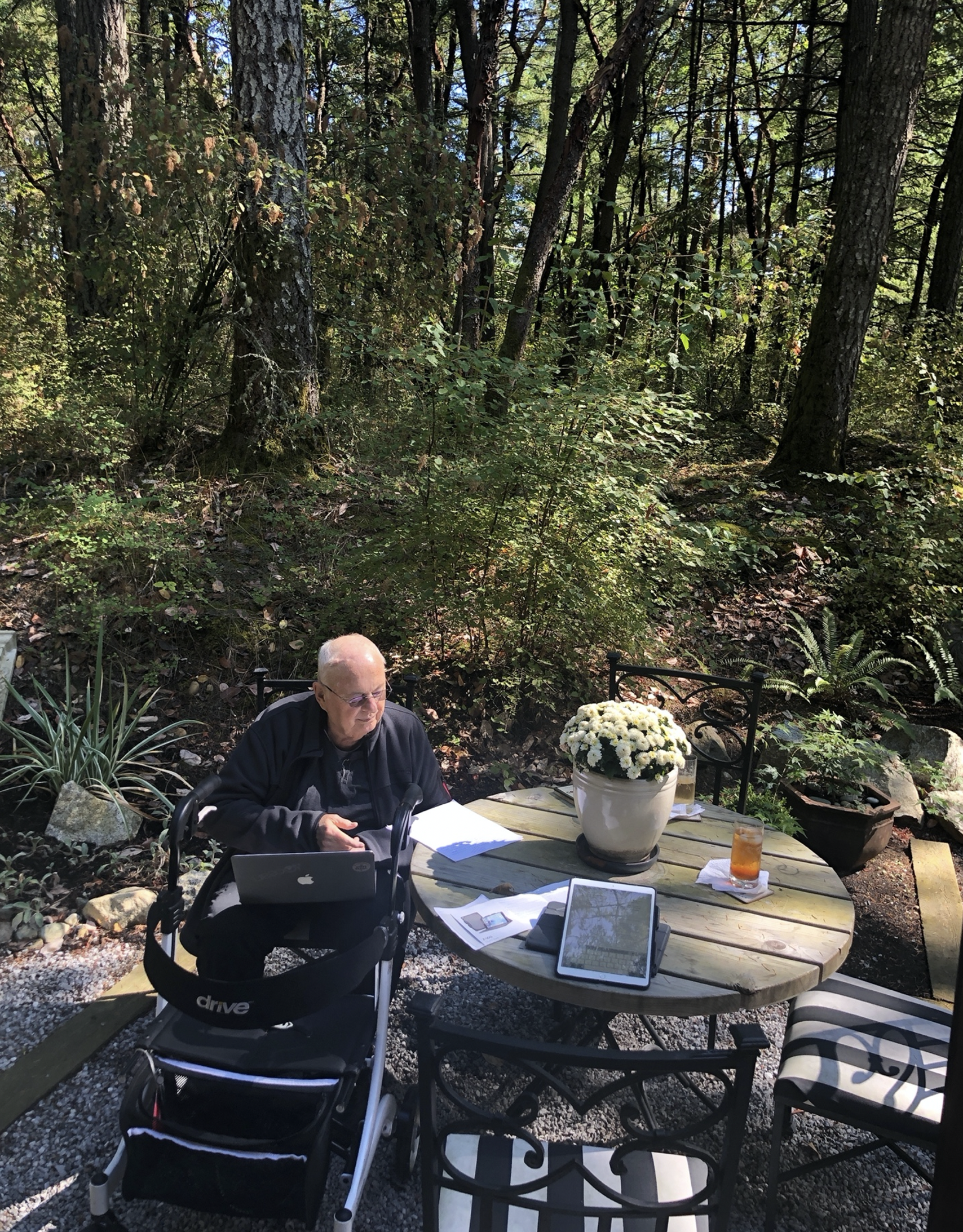 We worked on JULIETTE'S VAN GOGH very much as a team, starting, as always, with Larry's story. With THE TEMPLARS' CHALICE, I hadn't been ready to declare myself as an author. But, when I finished reading Larry's first draft of JULIETTE, I had fallen in love with the Van Gogh story line, particularly the diary Larry had created as a means to tell Van Gogh's tale in the book. The diary in Larry's (CLD's) imagination, is written by a young prostitute, Juliette, who becomes Van Gogh's model, muse, and lover. Here's a sample from her diary in JULIETTE'S VAN GOGH:

September 20, 1888
Vincent has finally moved into the little yellow house he has been longing to live in for some time. Now he waits for his artist friend, Paul Gaugin, to come from Paris to share it with him. He tells me that when Paul arrives, all will be better, and his work will improve. I think he misses this friend very much. Maybe his coming will help Vincent.
I like the new space in the yellow house. It feels like a happier place, at least to me.
The rooms inside have been painted the pretty colors of the rainbow, and there is a small meadow of wildflowers that spread all around the house. The air here is so fresh-smelling, like the scent of the clean, dry sheets when I'd pull them off the line at the farmhouse. Sometimes when Vincent paints outside here, I love to lie in the grasses and feel the heat of the bright, warm sun melt into my skin. I have never known a feeling like this before, this utter calm. I am grateful to Vincent.
Lying there in the warm sun helps me to forget about my damp, musty little room. It lets me feel as if I am more. I don't have words to say what that more is, but I know it is good. Maybe I am more.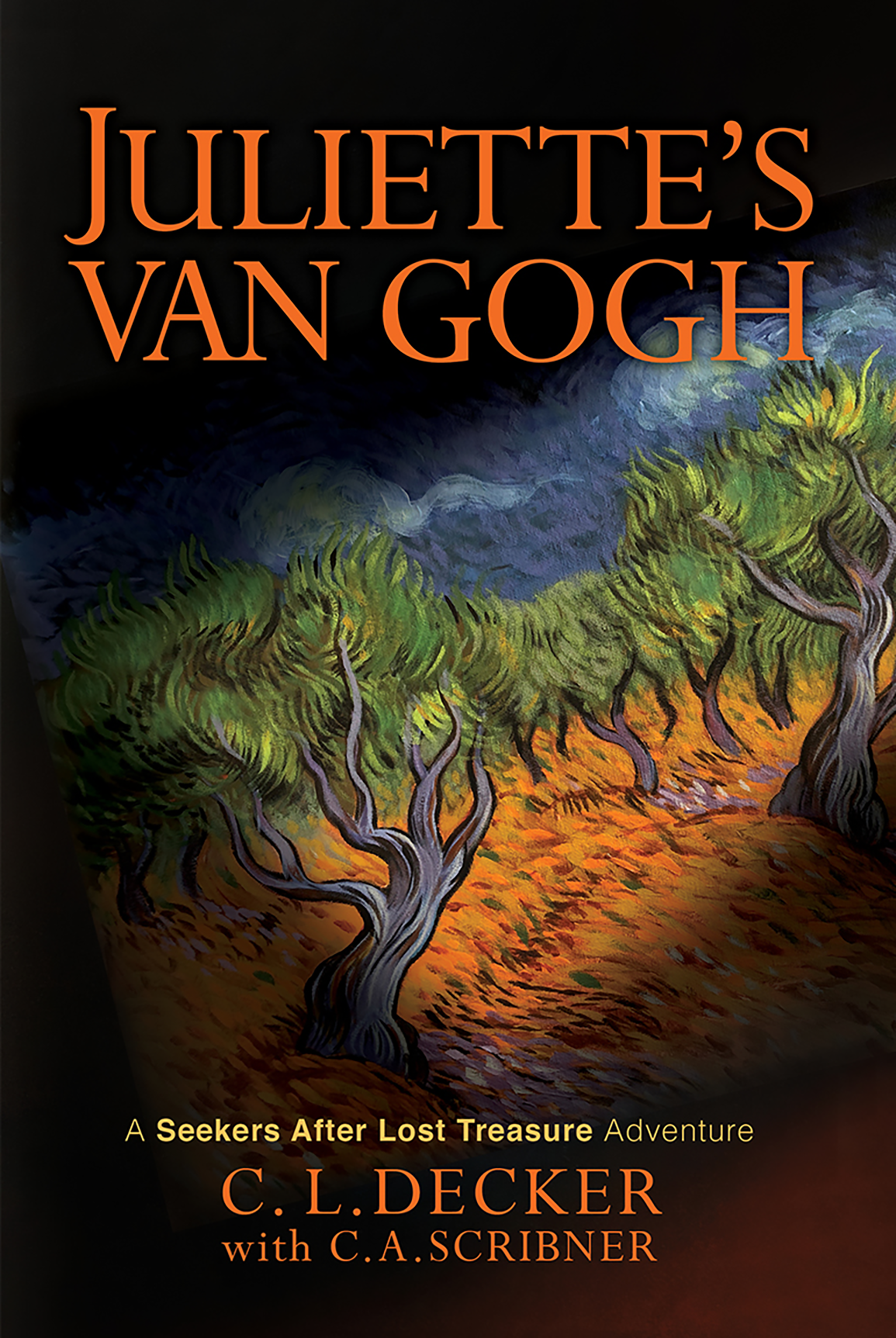 JULIETTE'S VAN GOGH has a tender ending for Ren and his SALT team... with a postscript cliff-hanger! It was finally published in time for Christmas 2019 and then on January 4, 2020, we returned to Kenya!
Back at RAS, KRUGER'S CHOICE was born under the same flame tree at RAS KIKADINI! This third book in the trilogy started as 'Kruger's Gold' until we ran across another book of non-fiction by the same name. So, for many months we had a new working title, 'Getting There First'. It was a placeholder until KRUGER'S CHOICE came to mind—and it was a fit!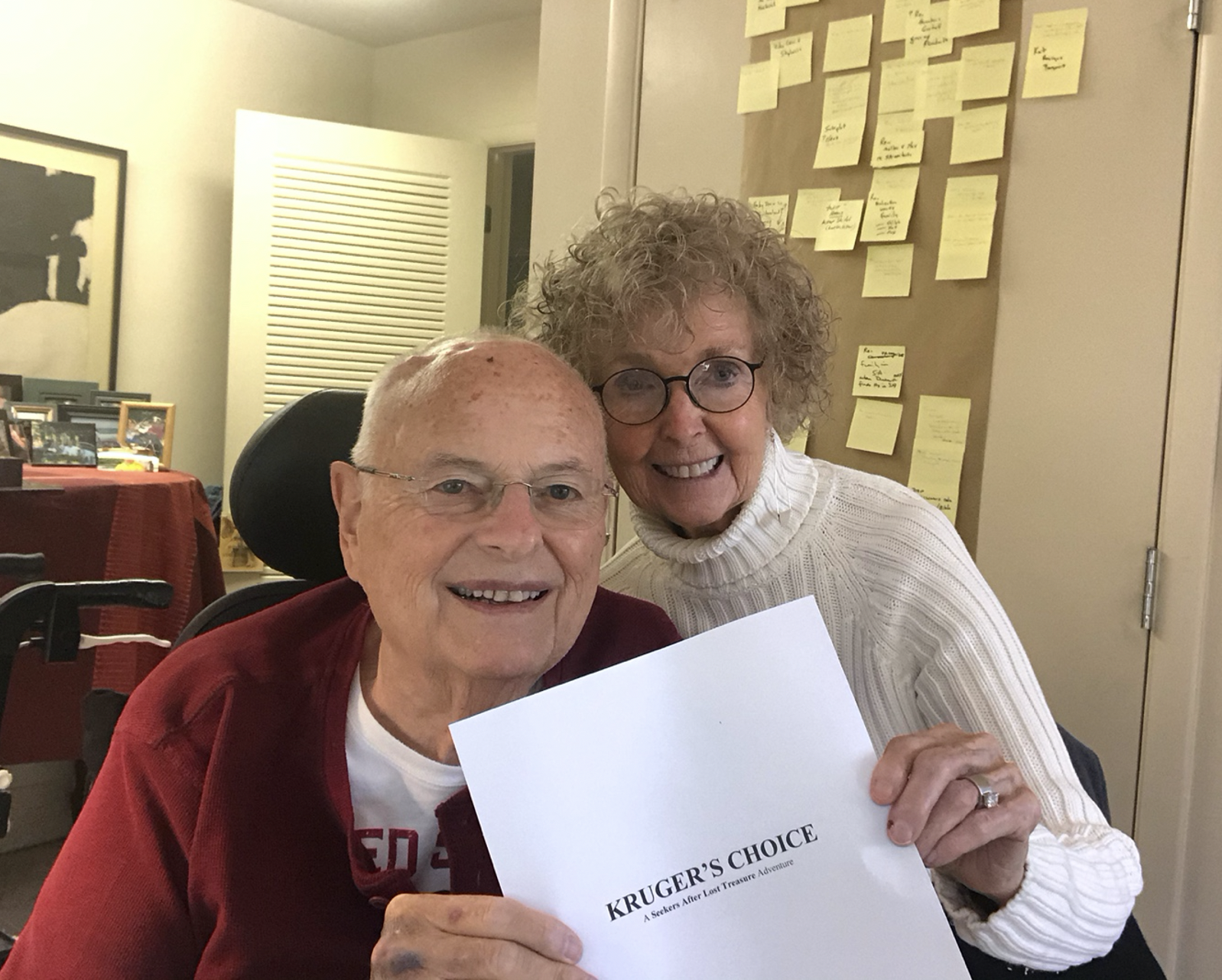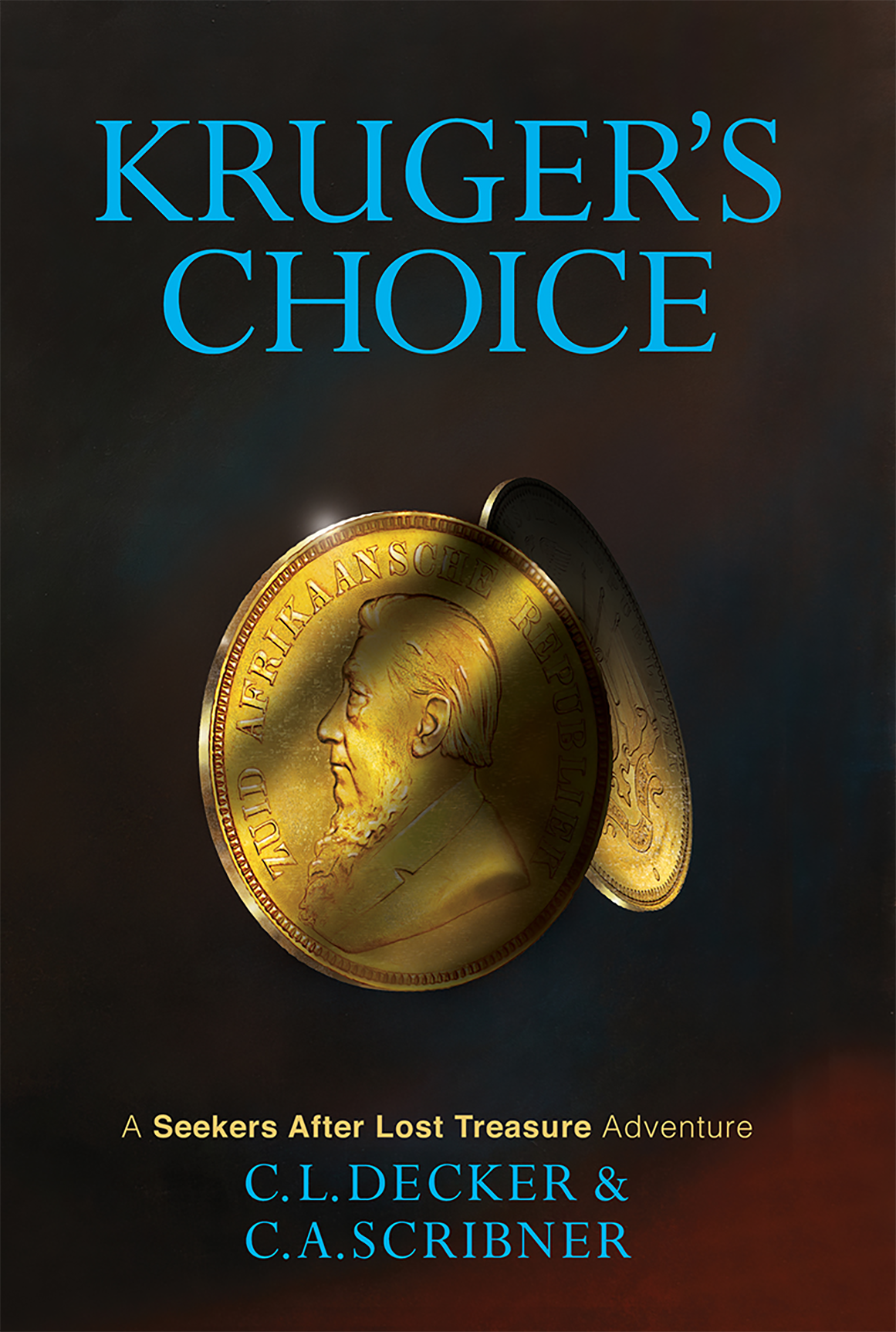 From the beginning of CLD's work on the trilogy, he longed to have a book published by a traditional publisher, rather than to follow the self-publishing route. As we worked on the third book in the trilogy, we were determined to pursue the possibility of finding an agent and a publisher. Larry had sent out over one hundred query letters to agents for both THE TEMPLARS' CHALICE and JULETTE'S VAN GOGH. He received one response of mild interest from an agent in response to his JULIETTE query. It did not lead to an opportunity, but gave us hope!
When we published THE TEMPLARS' CHALICE, we created our website, CLDECKER.COM, using PubSitePro.com, with MUCH help from its owner, John Burke. I had found them noted at the end of Tom Clancy's website... one of my favorite authors. His brilliant work continues, long after his death, with the work of his hand-selected author partners. You may note that the format and color scheme of our site closely references Clancy's site. Well, in the course of our work with John Burke over the next couple of years, we came to know his wife, Fauzia Burke, who wrote an award-winning book on marketing for self- published authors. We contracted with Fauzia to help us find an agent for KRUGER'S CHOICE. In the end, we had an interested agent, but the path/timeline forward was, of course, uncertain. We felt, for us, that it stretched out too far into the future for our tender ages of 78 and 80. But, in the course of our journey, Fauzia led us to the world of 'developmental editing'. We had been using the tips and recommended tools of several online writer coaches, as well as reading stacks of books on writing novels, when we created the first two novels.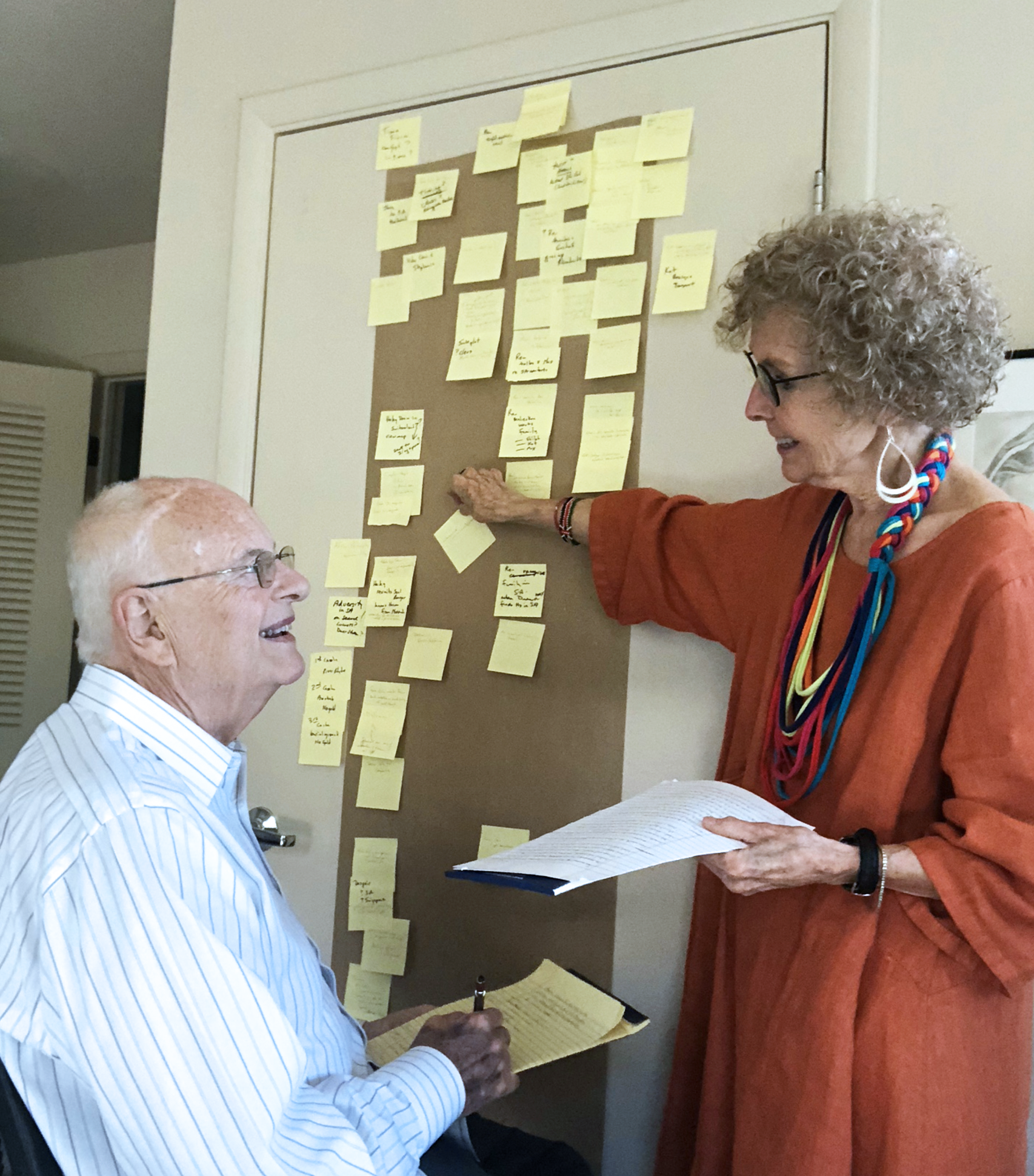 An editor friend of Fauzia's, who didn't have the time to work with us as a developmental editor on KRUGER, walked us through the steps to find an editor from the Editorial Freelancers Association (FEA). That brought us sixty responses and eventually we found we had not one, but two editors. We couldn't choose between them. They both brought something different to us as we worked together over several months. Carol Scarr and Randy Surles taught us what we didn't know about the rules and techniques of writing a contemporary book of fiction. We learned about 'Point of View'... which had a major impact on several of our scenes and chapters.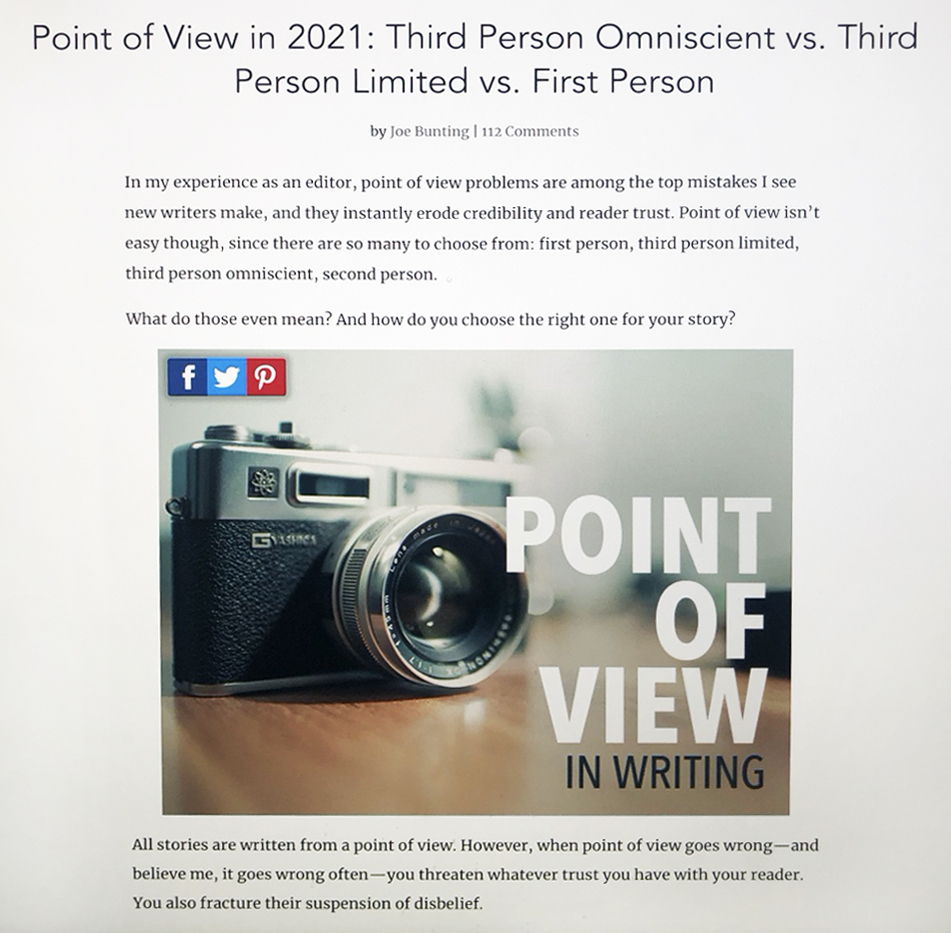 It was hard work, frustrating, and we often wandered in our learning curve, but Carol and Randy helped get us over the finish line. Randy longed for us to drop a major story line that answered the cliff-hanger in JULIETTE... and we understood his frustration. He wished it to become its own novella, but we felt strongly that we owed it to the readers of our first two novels to fulfill a promise.
As with the first two SALT books, we once again worked with consultants to help us bring local color and action to our story. We think you'll experience and enjoy the surprises throughout. We have been to almost every location that we have used in every book. We have seen beauty, felt steamy heat, had scary moments, and above all, have met wonderful people everywhere... and yes, the best part of any story—any adventure—are the people.
Ren and the SALT team are pulled in many directions in KRUGER'S CHOICE. They travel to new places, work with new people to accomplish new missions, and face new dangers and new opportunities. They are a family! They are Ren Merit's family—just as our large, and ever growing, International Family is ours. They mean the world to us, just as the SALT family means to Ren.
We'd love to have you get to know Ren and the SALT team through this exciting trilogy. Here's a sneak peek from the PROLOGUE in KRUGER'S CHOICE...
Ren Merit shifted his lanky frame in the cramped window seat of his Czech Airlines flight from Paris to Prague. Looking out into the black night studded with lights from towns and villages, he barely heard the captain announce their approach into Prague. In the dimmed lights of the plane's cabin, he numbly studied his mirrored reflection in the window. The man who stared back at him through intense brown eyes, his chestnut brown hair curled around his ears, had only a few hours ago heard three words that ripped his heart apart and changed everything. His evening of celebration—at yet another success for the SALT, or Seekers After Lost Treasure, team—had ended with the pain and rage that now engulfed him. "Shiloh is gone!" Those words had gutted him.

Shiloh, the love of his life, had been taken away from him. But the man who stared back at him in the window was determined. He knew deep in his soul that he would not stop until he found her—or until he knew she was gone forever. In their last moments together, he had held Shiloh in his arms and kissed her mouth with exquisite tenderness. He had spoken of their future together. He had promised a new beginning.

We hope you enjoyed our extraordinary journey as much as we did!

All our best,
Larry and Carol
C.L.Decker and C.A.Scribner
Visit us at cldecker.com or amazon.com to purchase all three books in the trilogy:
THE TEMPLARS' CHALICE, JULIETTE'S VAN GOGH, and KRUGER'S CHOICE.

See the latest posts on our new Facebook author page at: CLDecker and CAScribner, authors. Follow us on LinkedIn to stay current, and to be a part of the conversation … we welcome all your comments! Also check us out on Goodreads. NOTE OUR NEW EMAIL ADDRESS: cldeckerauthor@gmail.com. And if you haven't already, please subscribe to our newsletter.