NOW AVAILABLE ON AMAZON!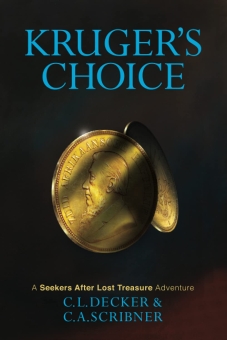 A Fortune in Gold... Ancient Maps... Deadly Terrorists...
To save a nation Ren Merit and his team are in a race to a trove of missing gold. From the wilds of South Africa to the streets of Antwerp violence and death are on their heels. But first, Ren must rescue one of his SALT family from the steamy jungles of the Golden Triangle...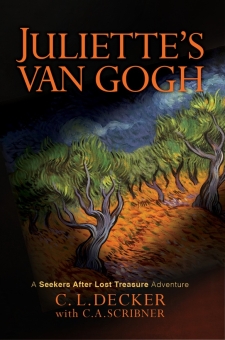 On the heels of the first SALT Adventure, The Templars' Chalice, Ren Merit and his Singapore-based treasure-hunting team are back in France. This time, they're searching for a Van Gogh painting that was hidden away for generations in a dusty attic in Arles. With suspects galore, the SALT team comes face to face with the underbelly of the art world and even brushes up against a dangerous Chinese gang in Paris.
WHAT PEOPLE ARE SAYING...
5 Star Reviews on Amazon Books:
"A great mystery novel needs to engage the reader from the very beginning. After a few pages into this one, I was caught with the proverbial "hook, line, and sinker!" Another great read in the SALT trilogy adventure! The authors' style of interweaving three separate but connected adventures adds much to the reader's interest. The story moves quickly, and the writing style is fluid which easily transports the reader into the pages. An overlay of the tenderness of human emotions on top of the adrenalin adds warmth and loveliness to the story. I especially liked the construct of historical fact with fictional adventure. It is illuminating and at the same time a great fun to read while comfortably relaxing in an easy chair albeit sometimes at the very edge. I highly recommend this novel."
Congratulations!
Hans

"You are on the edge with the team from S.A.L.T., seeking to find the Templars" Chalice before the evil and violent competitor …"
Joe Montedonico, Sedona, AZ
"A real page turner. Could not put it down and read it in only a couple of days …"
Pete Blowers
, Matthews, NC
"Readers who love the Templars, European countries and their art, wine, food and mysteries are going to enjoy this book …"
Caruca Morales Nussa
, Newark, NJ
Additional Reviews:
"
The Templers' Chalice
took me on an exciting journey – a great combination of mystery, drama, and suspense set in Europe… a great read but be warned – once you pick it up it is difficult to put it down. "
Eugenie Drakes
, Saxonwold, South Africa
"Brilliant from beginning to end with a riveting story. Loved it! Must have required lots of research and imagination at the same time. Congratulations!"
Maria Trivyza
, Athens, Greece
"A fantastic book! It's an exciting, thrilling adventure that takes you throughout Europe. The historic development of the story educates and entertains simultaneously. The inclusion of foods and wines adds a tasty twist to the story. And we all know, SALT is a good addition to our lives".
Joan Dwyer
, Prescott, AZ
"This is a great first novel from this author.The meticulous research in France and Italy, make this story stand out, I really wanted to see these places myself, and the code too was well thought out and plausible. The characters were well drawn and I look forward to meeting them all again soon."
Kath Abbott
, Newcastle upon Tyne, England & Kardamyli, Greece
"I especially enjoyed that this book tells you about facts in a fictional way that takes you to places without having to travel. It makes you want to know more about the art, and history of these places and makes you wonder how many treasures could be misplaced or have never been found. The writer uses his own way not to lose the reader's attention. The fact that he used words that are easy to understand is a plus for me since English is my second language".
Yohannes Assefa
, Addis Ababa, Ethiopa