Journey to India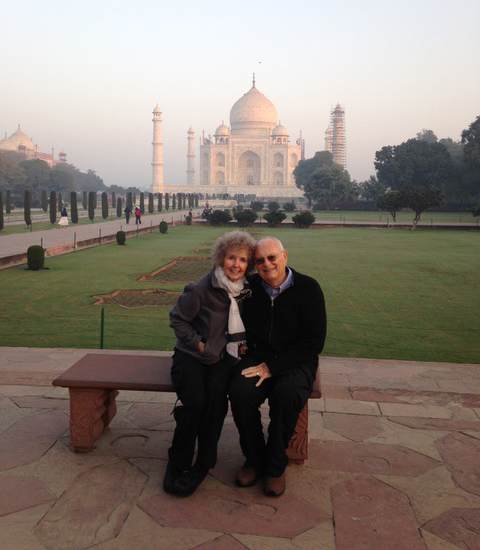 We have always referred to this journey as A Journey of the Senses because India is a mixture of sights, sounds, smells … customs that collide in your senses. Past, present, future, the worlds constantly intertwine in your mind.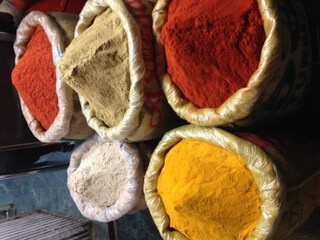 The tangled traffic in Delhi … an adventure that mobilizes anxiety, disbelief, excitement, and survival instincts all at the same time. The market in Old Delhi's endless array of baskets, bins, bags full of jewel-colored spices of every variety. They are a thing of beauty even before the aromas mingle to your endless delight.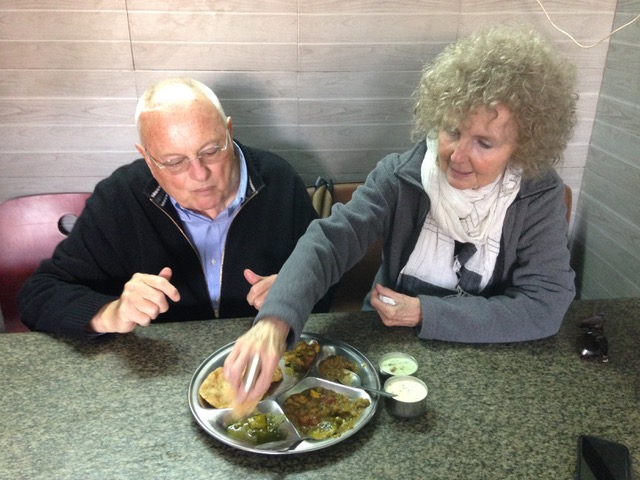 You long to remember the delicious smells and flavors of India … to know them, to paste them in your memory somehow … no matter how impossible.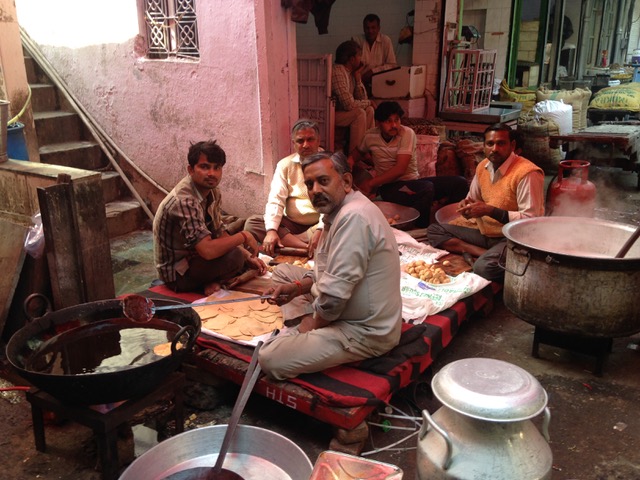 India is magical, mystical. You can't easily label her or describe her. She is complicated in every way. But the people you meet seem endlessly sweet, kind, and endearing in so many unexpected ways.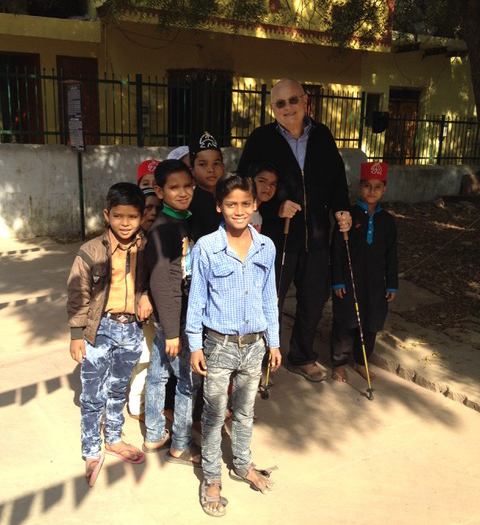 We drove from Delhi to Agra with our driver and guide to make our pilgrimage to the Taj Mahal and a very special visit to a tiny carless village behind the Taj Mahal. In the village, a Moslem family opened their home to us for tea and to share their rooftop view of the Taj.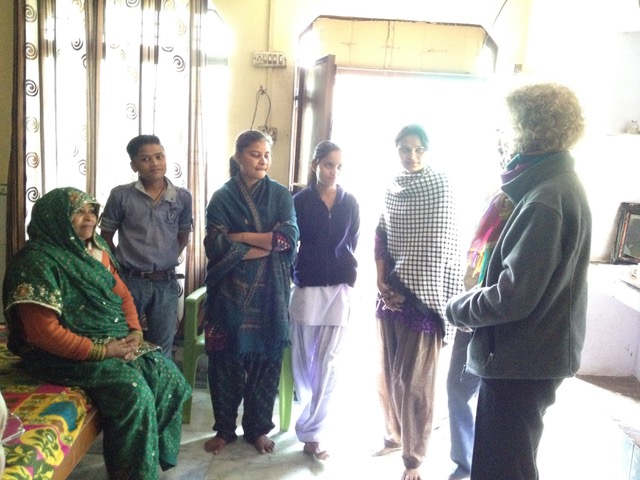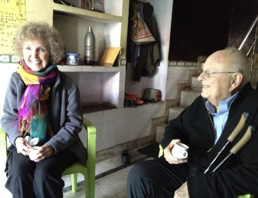 Our eyes peered from our perch on the roof across the communal farm of this Muslim village … swept across the river to the find in the mist … the spires of the majestic Taj Mahal.
From their rooftop we could also see the rooftops of the village and its life. A sharp contrast to the opulence of the marble shrine across the river, built as one man's promise of eternal love. His promise marveled at by millions of people from around the world, who come like us to relish in the beauty of its promise.
While on the other side of the river, families toil in dusty fields to grow vegetables to barter in the tiny market in their sleepy village. Daily, women fill their pails at the central well of the village.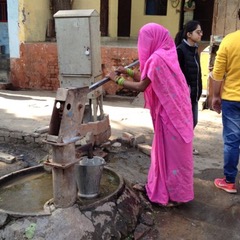 Mumbai, the former Bombay, was our next stop. The main train station is a piece of Victorian history in India. The dance scene from Slumdog Millionaire was filmed there for a recent memory.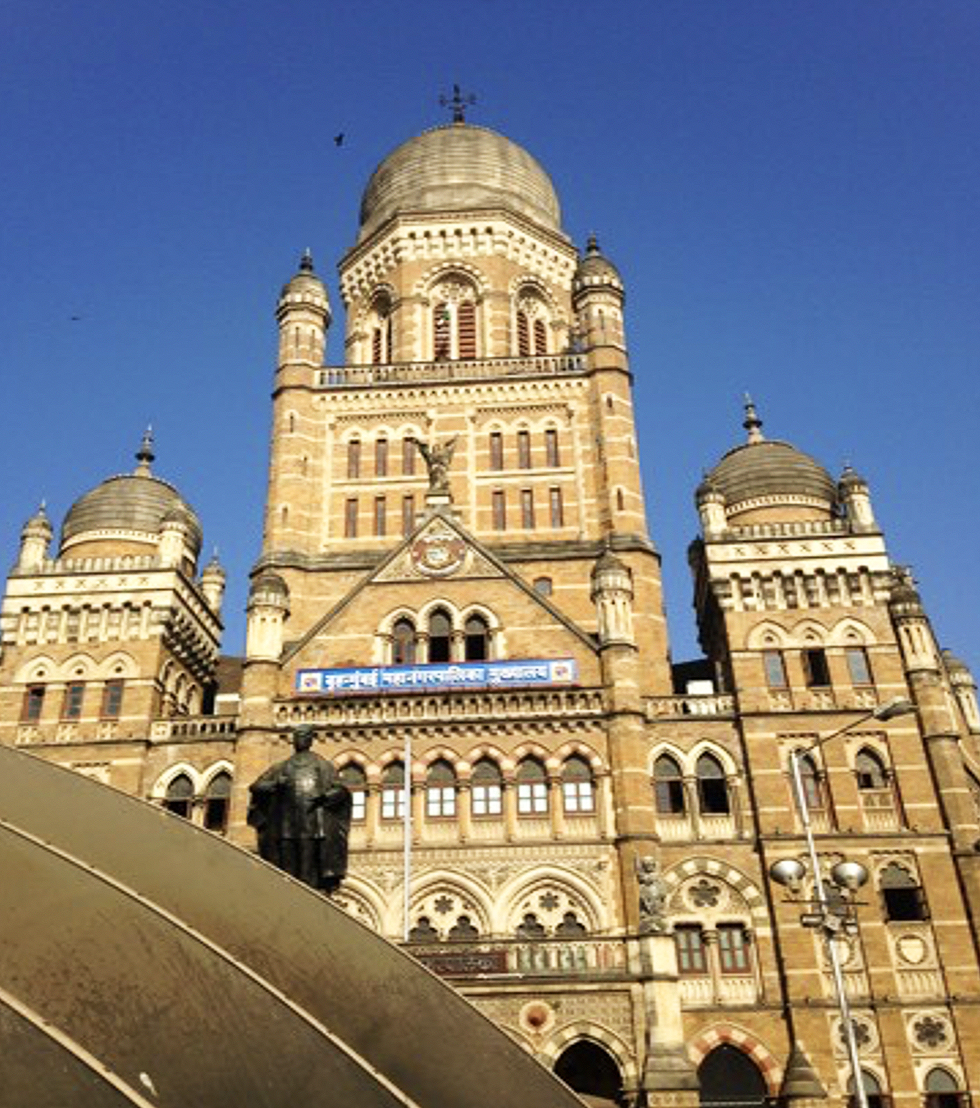 The main market in Mumbai was a beautiful sight as are markets all over the world … large or small. Men passed us with large, flat-rimmed baskets perched on their heads … no metal shopping carts here. Large central outdoor laundries were strung with the wet sheets of the day. School boys practiced cricket in the central park of the city.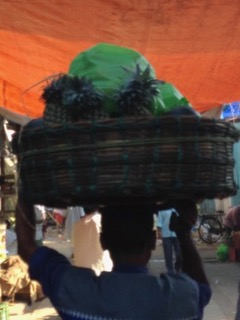 We visited Gandhi's residence when he frequently visited Bombay. His room in the house was left as if he had just walked away for a minute. His spinning wheel, writing tools, favorite books … photos on the walls, kept in place as he had left them so long ago. And, to my delight in the next room, was a gallery of mementos of his life and where I found a beautifully sculptured bronze bust of this great man. To stand there felt as if I was standing next to him … saying "thank you" for being the man he was.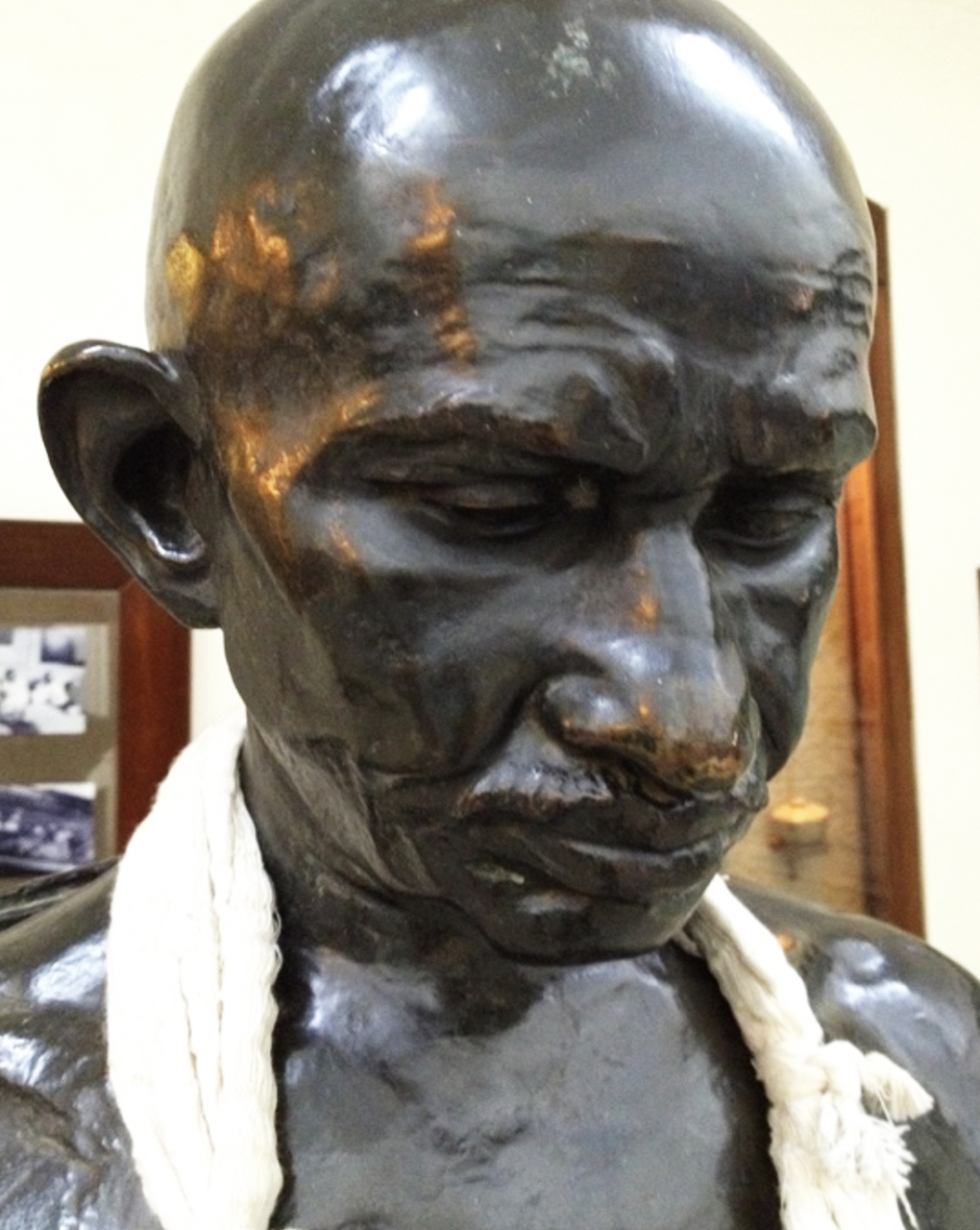 There was so very much of this great country we were not able to visit on this trip, but for Larry ( Popi ), it was a wonderful trip back after so very many years away. For me, it was a beautiful taste of India that ended in the Kerala area along the south coast of India outside Cochin. Kerala is famous for its small waterways that are navigated by handmade, woven house boats for day or overnight trips. They glide along wide and narrow canals of Kerala. I suppose the area might be called the Venice of India. We watched children play along the curve of the canals and fathers transport their families on thin black canoe-like boats. Women did their laundry from the banks as they have for centuries … as in so many places in the world. Here, they worked under the thankful shade of the lush, green palm trees that bend over the canals like a well-trimmed canopy, with rice fields that stretched for miles behind nature's fence line.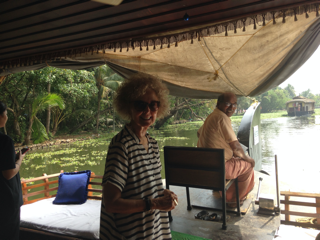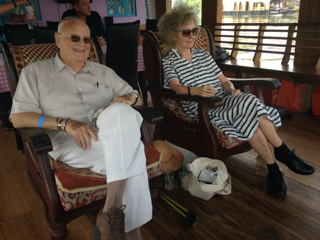 This too brief Journey of our Senses left us with memories of the scent of cow dung fires … the weight of heavy, cool air at night. Waking to the call to prayer in Agra. The perfumed scent of flowers seen and unseen. It was a journey to far off places … planes, ships, rickshaws, automobiles, and motorcycles … we used them all to carry us on this adventure.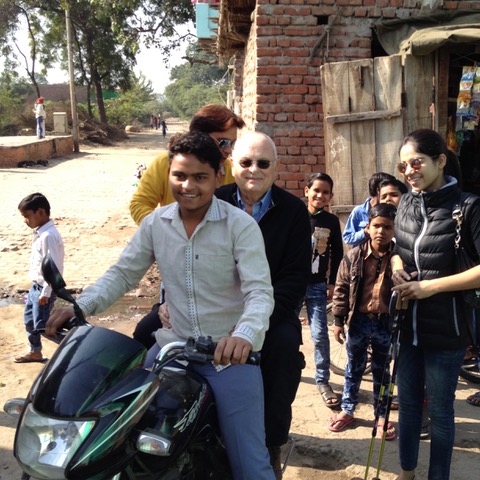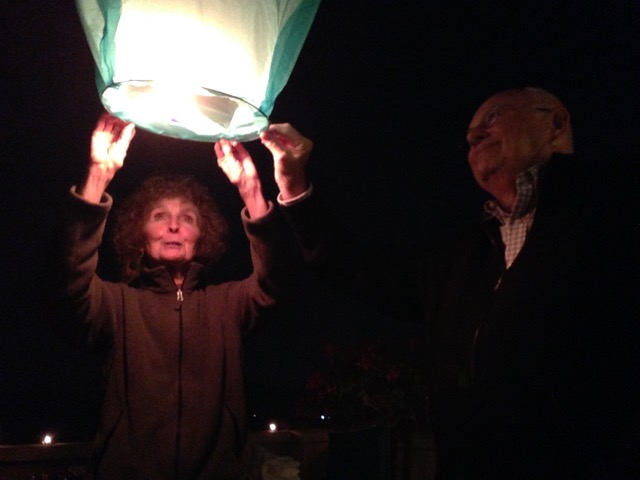 We both hope that you've enjoyed this journey of escape to India. We are so grateful that you gave us these very precious moments in your day to allow us to share bits of ourselves with you.

Follow us on Facebook, LinkedIn, or Twitter to stay current, and to be a part of the conversation … we welcome all your comments! You can also email us at: carllawrenceauthor@gmail.com
Please visit our website at: cldecker.com And if you haven't already, we'd love to have you subscribe to our newsletter.
Still making good progress with Book #3, which now has a new working title … GETTING THERE FIRST.
Stay tuned! Please keep the faith! And most importantly, stay safe!
Larry and Carol
C.L.Decker and C.A.Scribner